---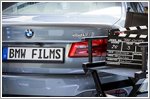 30 Aug 2019
We love a movie that has cool cars, but movies with BMWs make them better. We look at the BMWs that have become stars on the silver screen over the years.
Idris Talib, Photos from Manufacturer | 20,055 views |
Features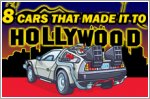 26 Mar 2018
Cars aren't as popular as celebrities, but every once in a while, some of them do make a mark on the big screen. Here are eight cars that made it to Hollywood.
Text by Shawn Chen, Photos by Imgur.com | 24,997 views |
Features