---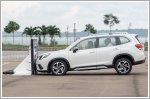 19 Jan 2023
We tested the Subaru EyeSight 4.0, discovered the Advanced Park feature in the Soltera electric SUV, and also got a taste of the new WRX Sedan and Wagon.
Jeremy Chua, Photos by Low Fai Ming | 4,092 views |
Features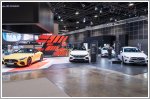 13 Jan 2023
The Singapore Motor Show is back and there are gorgeous cars aplenty to check out. These 10 cars, however, are the ones you should have a second look at.
Jeremy Chua, Photos by Editorial Team | 16,636 views |
Features