---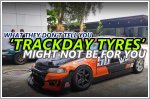 18 Aug 2022
The highest performance tyre might not be the best choice for everyone. Likewise, a mid-range performance tyre has its place - it all comes down to your needs.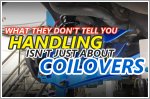 22 Jul 2022
A lower ride height and stiffer suspension means your car will handle much better? Not so fast, it really isn't as simple as many make it out to be.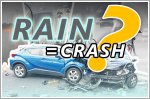 07 Sep 2021
People always seem to get into accidents in the rain, but why exactly is that so? Since everyone is already driving slower, isn't it supposed to be safer?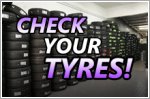 11 Mar 2020
Tyres are the four points of contact that link the car to the road surface, and directly affect your safety, so it's crucial to know when to change your tyres.