---
The Land Rover Discovery is a seven-seater SUV that is now equipped with a muscular 2.0-litre four-cylinder turbocharged petrol engine.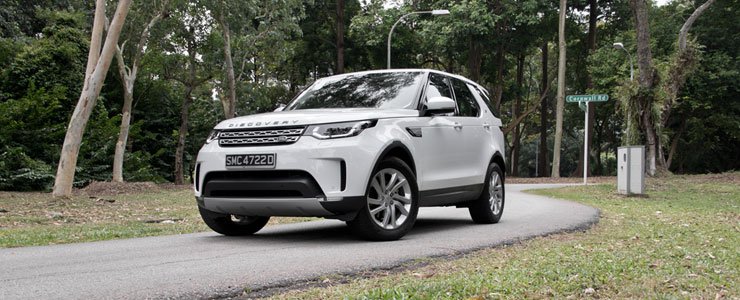 Versatility, it seems, is at the heart of the Land Rover Discovery. And it's not just because of the way the seats conveniently fold electronically in a matter of seconds but also because of how flexible its 2.0-litre four-cylinder turbocharged petrol engine really is.


Hold up. Can engines be flexible?

You bet. Leisurely or lively driving, the Discovery will deliver the goods on time, every time. Despite its sizeable proportions, and its 2.0-litre engine, the Discovery doesn't come across as a machine that's far too big and heavy for the engine.

Thanks to its generous serving of 300 horses and 400Nm of twisting force, the seven-seater Sport Utility Vehicle (SUV) has more than enough might to charge down the straight road to complete the century sprint in just 7.7 seconds.

Yet, should you decide to take it a couple of notches down, the Discovery will gladly accommodate. Despite its weight of over two tonnes, this SUV isn't something you would call slow. At leisurely speeds, the eight-speed automatic gearbox shifts keenly, which adds on to the positive driving experience.


The pedal listens to every prod of your right foot and moves along whenever and however it's being instructed. Thus, whether you're rushing to work or taking the family of seven out for dinner, the Discovery never disappoints.

Jack of all trades

Also not disappointing is the way you can easily configure the seats to match your intent. With a simple flick of the buttons located at the boot, second and third row seats will fold down in just a matter of seconds.


In its seven-seater layout, the 258-litre cargo space will be able to fit your hand carry and grocery bags. Knock down the benches and the Discovery will be able to swallow Ikea furnitures easily with its massive 2,406 litres of space.
Space for the first five occupants is more than adequate, thanks to the SUV's generous wheelbase of 2,923mm and its body length of close to five metres. Still, occupants six and seven are better off left for kids and pint-sized adults like this storyteller here.


It'll last for decades, easily
Elsewhere in the cabin, the Discovery has a suite of premium features that befits its pricetag of $324,999 (as of 7
th
July 2018). The test car in its HSE trim comes with a larger-than-life 12.3-inch instrument cluster, 10-inch infotainment display and 11 Meridian speakers for all on board to enjoy during the roadtrip.
But more relevantly, what the driver will enjoy best is the cabin's refined and high-quality fit and finish. It's not as luxurious as, say, the
Lexus RXL
, but everything here comes across as solid and vault-like. You get the strong sense that the Discovery is the kind of car you buy not just to drive in comfort but also to keep for future generations.
Is this the seven-seater to have?
There's nothing short of commendable, really, this Discovery. Despite its size and heft, it doesn't suffer from any lack of power from its 2.0-litre powerplant. It's also clear that the engineers and the designers made the effort to ponder about the versatility aspects of the car.
Of course, at this price, you could also consider the more affordable 2.0-litre-powered
Audi Q7
or the
T5 Volvo XC90
. But unlike the Land Rover Discovery, they don't give you that strong sense of security and reliability, even if they're perceived to be more luxurious in the eyes of casual observers.
And when it comes to getting a car, there's nothing quite like knowing you've purchased something that will last for generations.

Engine Type
:
4-cylinder in-line 16-valve Turbocharged
Horsepower
:
221kW (296 bhp) / 5500 rpm
Torque
:
400 Nm / 4000 rpm
Transmission
:
8-speed (A)
Acceleration (0-100 km/h)
:
7.7sec
Fuel consumption
:
10.4km/L