---
The F30 has been vastly improved despite its humble cosmetics. We find out if the advancements have been carried over to the base and most-popular variant - the 320i.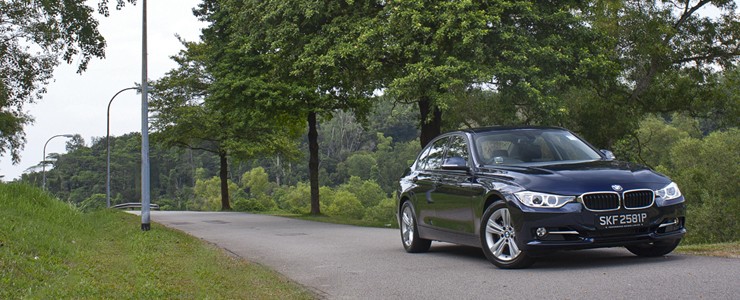 By now you would have heard (or read) reviews with praises for the latest 3er by BMW - specifically the
328i
and
335i
. The driving pleasure and technical excellence in which both variants offered exceeded expectations, each in their own varied ways.
Those, however, were top range variants - excellence were expected of them. What we have here instead is the base 3 Series - the model which made up for the bulk of the sales volume.
Exterior
The aesthetics, perhaps, is regarded by many as the least exciting aspect of the latest 3 Series. Little has been changed over its predecessor, especially with the rump and rear lamps taking on a similar treatment as the E90.
The latest incarnation however, seeks to appeal to the individualistic consumers with three different levels of trims (only the Sport and Luxury made it to local shores).
The Sport trim gives a sense of dynamism to the car. For starters, there is less chrome on the front facet. The blackened kidney grille insets give the visual perception of a larger air-inlet. At the rear a single pipe finished in gloss black completes the sporty intent.
There is no dispute that larger rims would have filled the arches more adeptly, but would have missed the economical sense completely. Otherwise, the 320i looks every bit as good as its bigger brethren.
This model is no longer being sold by local distributors
Engine Type
:
4-cylinders in-line TwinScroll Turbocharged, Valvetronic
Horsepower
:
137kW (184 bhp)
Transmission
:
8-speed (A) Steptronic
Acceleration (0-100 km/h)
:
7.6sec
Fuel consumption
:
16.6 km/L