---
The Proton Preve is a competitive car that sets new standards for Proton.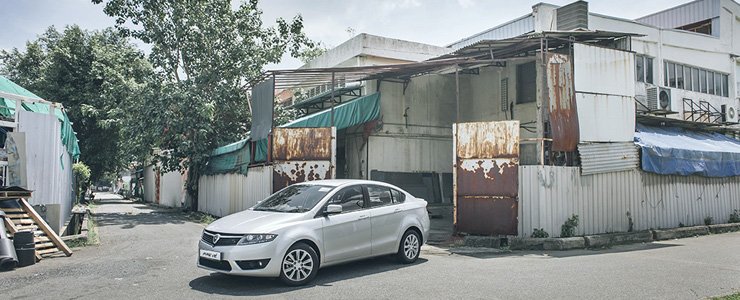 Launched in 2012, the Preve is a successor to the Proton Persona sedan and the Gen-2 hatchback. Interestingly, its name was only given a few days prior to its launch (it was known as the P3-21A then).
According to Proton, the word Preve is pronounced 'prae-veh', which means 'to prove'. The Preve is a first for Proton on a few fronts. It is Proton's first global car and is also the first sedan that sits on Proton's next generation P2 platform as well as being fitted with a turbocharged engine.
Just like its predecessor, the Proton Preve will see a hatchback variant (P3-22A) - which hasn't been named yet - complementing it. Spy shots have surfaced, but till its launch, the Preve is set to kick-start Proton's global reach.
Exterior
On the styling of the Preve, Proton has collaborated with Italy-based design company, Italdesign Giugiaro S.p.A, which has designed cars like the Maserati Quattroporte among many others.
The Preve looks particularly good from the front, boasting an aggressive looking design that hints at the potential of the car.
The front grille's chrome strip linking the sleek headlamps is a nice touch, and together with the emblem and grille, they give a distinct look of an ascending bird.
A pleasant crease line that runs the length of the high waistline further accentuates the Preve's good looks and sporty character.
Coming to the rear end, we thought it bore a slight resemblance to a model from a certain Scandinavian marque if you look long and hard enough. But that said, we reckon the old-fashioned rump of the Preve could have been a little less boxy looking.
In short, the overall design of the Preve offers enough for the young or old and is by no means anything to be ashamed of.
This model is no longer being sold by local distributors
Engine Type
:
4-cylinder in-line Turbocharged
Horsepower
:
103kW (138 bhp) / 5150 rpm
Torque
:
205 Nm / 4000 rpm
Transmission
:
7-speed (A) ProTronic
Acceleration (0-100 km/h)
:
9.6sec
Fuel consumption
:
11.2km/L