---
Quite some time ago, I went on a trip to the Czech Republic, where we went around hunting for alcohol in the wee hours. We found a bottle of Glenfiddich "Ancient' Whiskey, distilled 18 years ago, on sale for 1,390 CZK, which is the equivalent of around $106.
A little Mugen for you
Mugen in Japanese, literally translates to mean "Infinite." The name has its roots set deep within the days of the big H. Hirotoshi Honda, son of Honda Motor Company's founder Soichiro Honda, who used his father's workshop to build a racing car while studying at the Nihon University. From then on, Hirotoshi established himself as being the premier tuning solution to high-performance, motorsports products concerning Honda. The company was later restructured in 2003 under the ownership of M-TEC.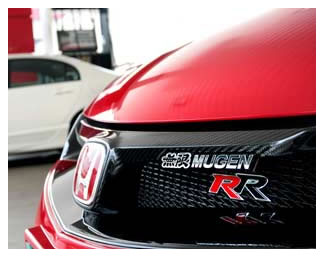 Mugen has never been owned by the Honda Motor Company, despite being owned and run by Hirotoshi Honda, who incidentally, was a major shareholder of Honda since his father's death in 1991.
Ventures went as far as Formula One, where they prepared Honda V10 engines for team Tyrrell in 1991. Their first engine was dubbed the Mugen MF351H, and was relegated to the Footwork team, with drivers Aguri Suzuki and Michele Alboreto.
Since then, Mugen have been producing engines and parts for a variety of high-profile motorsports machines, such as Formula Nippon, Le Mans and Formula 3000. As for everyday, amateur enthusiasts, Mugen has come up with a multitude of bespoke components for many variants of Honda.
They've also ensured exclusivity, such as in the case of the Mugen RR. Wreck one of those black, forged-aluminum wheels, the carbon fibre front air dam, rear aero diffuser, aluminum vented hood or the adjustable carbon fibre rear wing, and you'll have to produce your RR's certificate of authenticity to prove that you own one before you can get them replaced. So, tough luck to those who were thinking of pulling a fast one on fellow Type-R club members!
sgCarMart.com would like to thank Meridian Auto for providing the cars for this review.