---
The Nissan Teana 2.0-litre may have a smaller displacement, but it has a big heart that will win you over in an instant.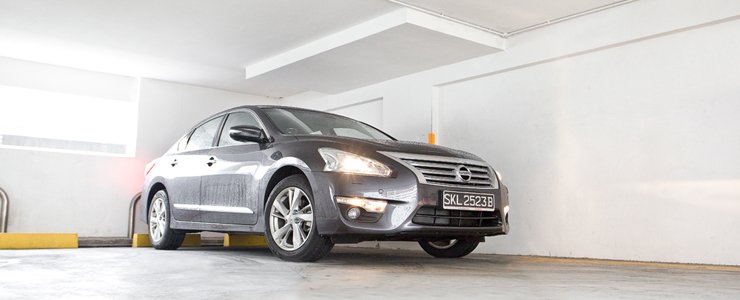 The name 'Teana', just like the 'Murano', was derived from a small village in Italy. But unlike Italian cars, the Nissan Teana looks neither sexy nor does it entail a stimulating drive.
What it does, though, is perform its duties religiously as a bread-and-butter car without coming across as unreliable. Words can hardly describe how impressed we were with the
2.5-litre Nissan Teana
and the smaller 2.0-litre variant that you see here today is no different.
Up close and Personal
While cars like the Toyota Camry and Honda Accord have been leading the mid-size sedan segment for a long time, it wouldn't surprise us if the Nissan Teana takes over the lead. It looks fresher and more aggressive up front, which could also mean that the car will have an easier time attracting the younger crowd.
That's not to say that the Teana has alienated its main target audience. At 4,875mm long, 1,830mm wide and 1,490mm tall, it continues with its elegant lines and is now certainly more dignified than two of the aforementioned cars.
Stepping inside, the Nissan Teana welcomes you into a cabin that's both spacious and sumptuous. The beige layout conveys a sense of light-heartedness, which makes the car's cabin feel even more pleasant to be in.
Of course, the highlight of the car here are the NASA-inspired zero-gravity leather seats, clearly reflecting Nissan's improvement in its cars. It's certainly comfortable, but whether or not they really help to reduce fatigue, as boasted by Nissan, is beyond us.
This model is no longer being sold by local distributors
Engine Type
:
4-cylinder in-line DOHC
Horsepower
:
100kW (134 bhp) / 5600 rpm
Torque
:
190 Nm / 4400 rpm
Transmission
:
Xtronic CVT (A)
Acceleration (0-100 km/h)
:
12.1sec
Fuel consumption
:
13.5 km/L