---
The McLaren 650S is one ace of a supercar, scoring high on performance and everyday driveability.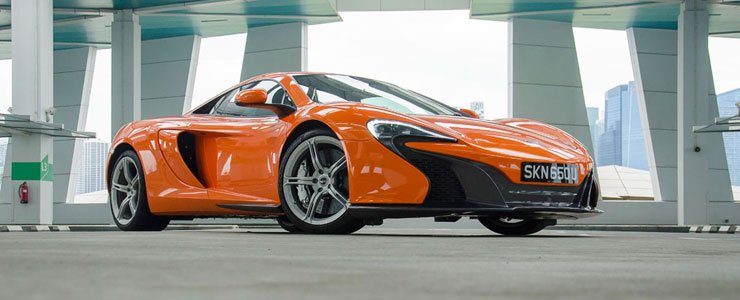 With more than 50 years of experiencing racing in the highest echelons of motorsport, it comes as little surprise that McLaren's experience and expertise in producing fast race-winning machines extend itself to the production line.
We've experienced it previously in the
MP4-12C
and we've witnessed a far more extreme version of it in the wet-dream worthy
P1
, McLaren's plug-in hybrid supercar with a mind-blowing system output of 903bhp.
Slotting right in the middle between the two, the Surrey-based carmaker's third offering, the 650S, essentially builds upon the 12C's handling and performance, combining it with the P1's distinctive flair.
As its name implies, the '650' in the 650S's badge refers to the 650PS (PferdeStarke, the German measurement of power) or 641bhp put out by the car's 3.8-litre British-built McLaren M838T twin-turbo V8 engine, while the 'S' refers to 'Sport' - self-explanatory given its looks. The updated performance sees the 650S make 25 more horsepower and 78Nm more torque than before.
Exterior
With a front end that's been carved from the same block as the McLaren P1, the 650S cuts a dramatic visage that'll see it jostle with the Ferrari 458 and Lamborghini Huracan for poster space on a bedroom wall.
Unlike the McLaren F1-inspired 12C, whose looks may come across as a tad too subdued for a million-dollar baby, the 650S features a svelte form that's highlighted by an integrated front splitter between the large air intake ducts and distinctive LED head lights in the shape of McLaren's 'speed marque' logo.
In the spirit of McLaren's company ethos, 'form follows function', the car's form, built around the carbon fibre mono-cell structure, has been sculpted to maximise aerodynamic efficiency. From the side air intakes channelling air towards the engine to the air-brake at the rear, every feature has been purposefully crafted.
But for maximum visual effect, having a two-tone colour, like the black and Torraco orange paintwork on our test car, will surely turn heads and draw envious glances in your direction.
This model is no longer being sold by local distributors
Engine Type
:
V8 Twin Turbocharged
Horsepower
:
478kW (641 bhp) / 7250 rpm
Torque
:
678 Nm / 7000 rpm
Transmission
:
7-speed (A) SSG
Acceleration (0-100 km/h)
:
3sec
Fuel consumption
:
8.5km/L