The Hyundai Accent is a chic little car offering decent features, and with its low price, it's definitely worth considering.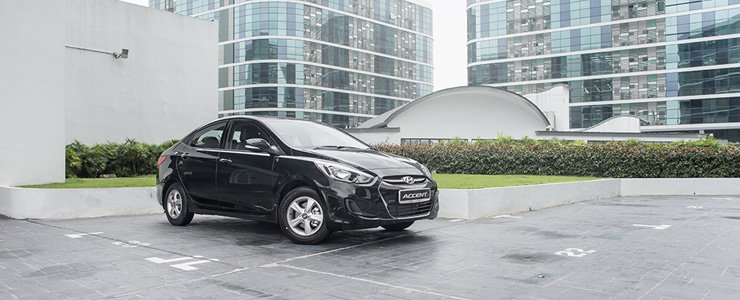 Once upon a time, cars in the subcompact segment were something grudgingly settled for when one's budget had been stretched beyond the point of no return.
While they may have been cheap, they weren't cheerful. Nobody expected them to be anything more than what they appeared to be: economic compromises. But things have changed during the past decade.
Finding favour among urban dwellers and the environmentally conscientious, small cars became a conscious choice instead of a last resort.
The segment exploded, and the resulting competition led to enormous changes in quality, innovation, and customer expectations. We take a look at one of these cars - the Hyundai Accent.
Exterior
Just like newer Hyundai models, the fourth generation Accent uses the Korean carmaker's 'Fluidic Sculpture' design language. So while previous iterations of Hyundai's smallest entry went from woefully ugly to acceptably forgettable, the new design ethos has reshaped the little car into one of the most stylish in its segment.
From every angle, the new Accent looks better - from its large open-mouth hexagonal grille and swept-back head lights with a dipping roofline through to the sculpted character lines along the sides that give an elegant and aerodynamic look.
LED daytime running lamps take the form of a white stripe along the upper edge of the headlamps. At first glance, it resembles the light-pipe 'eyebrows' used by BMW, Mercedes-Benz and some others - allowing the Accent to look pretty classy for an inexpensive car.

Engine Type
:
4-cylinder 16-valve KAPPA MPI
Horsepower
:
74kW (99 bhp) / 6000 rpm
Torque
:
133 Nm / 4000 rpm
Transmission
:
6-speed (M)
Acceleration (0-100 km/h)
:
11.8sec
Fuel consumption
:
17.5 km/L