---
Given our sizzling climate, who can we turn to for reliable solar films? There may be ample brands for drivers to choose but there's only one we can trust.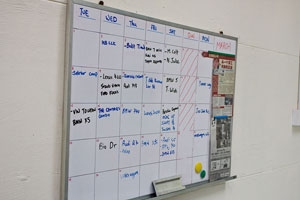 Solar film installation is done via appointments only
How to choose a suitable solar film for your car?
It is vital to choose a suitable solar film based on the reputation of the brand because they usually have better installation centres (which are dust-free) and more experienced installers. There are a couple of brands that are commonly recommended when it comes to solar films for your car window panels but we reckon 3M is still rated as the best. 3M is a pioneer in developing and applying technologies in new and ground breaking ways. Apart from being a recognised leader in research and development, 3M produces thousands of innovative products for dozens of diverse markets. 3M's core strength is applying its more than 42 distinct technology platforms - often in combination - to a wide array of customer needs.
It is important to choose solar films with high UV rejection, IR rejection as well as the overall heat rejection ratio. Solar energy is a form of electromagnetic radiation that is expressed in 3 bands: Solar Ultra Violet (UV), Visible (VIS) as well as Infrared (IR). Most solar films are able to block out 99% of the harmful UV rays but what they cannot achieve is to block out the IR, which accounts for most of the heat that we feel from the Sun. But 3M manages to succeed in that area, rejecting up to 99.99% of UV rays and 97% of IR without compromising visibility.
Additionally, be sure to choose a brand of solar film that comes with warranty. Most brands offer a limited period of warranty. But for 3M Crystalline Solar Film, they are able to offer a lifetime warranty which is transferable. More importantly, all 3M solar films are installed only by 3M certified solar film applicators that have undergone stringent training and tests by 3M. For this reason, car owners can be rest assured of 3M's applicators installation skills.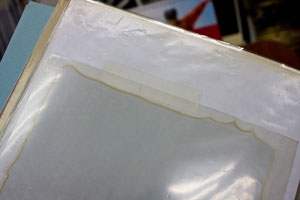 An example of a corroded film
Last but not least, decide on a solar film that will be able to last long. Due to its components, metallic solar films have a tendency to corrode after a couple of years. However, being a solar film that is totally free of metal, there will not be any corrosion of the crystalline solar film by 3M. As such, it is durable, easy to maintain and will not interfere with mobile phones, GPS and ERP signals. This also eliminates the need for an unsightly cut-out at the In-vehicle unit (IU).
Being awarded the first-ever patent on sun control window film in 1966, 3M guarantees a number of benefits upon installation of their product:
1) No Interference of radio, mobile phone signals
2) No unsightly cut out at ERP units
3) High UV protection of up to 99.99%
4) No corrosion or purple windows
5) Compliant with LTA guidelines
6) Improved safety with shatter-resistance
7) Ten-year transferrable warranty
Depending on the size of your ride (MPVs or sedans), prices of the solar films vary. Considering the great quality of solar films 3M has to offer, we reckon it's a small price to pay, especially so for drivers in countries with sizzling climates such as Singapore.
Address
:
Blk 1045 Eunos Avenue 4 #01-130 S(409795) (map)
Opening Hours
:
9am - 6.30pm (Mon - Fri) 9am - 4pm (Sat) Closed on Sun & PHs
Phone
:
62433448 / 96323448
Related Categories
Recommended Merchants(View all)