Whether you're a regular user or a newbie to Uber, here are some useful things that will be good for you to know the next time you call for a ride.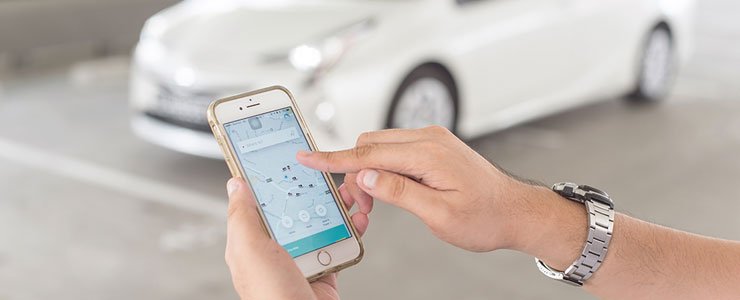 Uber has made travelling so much more convenient for consumers, providing a strong alternative to taxis and helping to supplement our public transport system. Their competitive fares, ease of use, and high rate of availability, thanks to the
thousands of cars plying the roads
operating under the Uber service, have made travelling around the island much easier than before.
Not all Uber drivers are full-timers, and there's a good chance that the driver you encounter is only doing it irregularly as a part-time job. These people are everyday folk like you and me, with regular day jobs, and are probably just driving Uber on the side to make good use of their spare time to earn a bit of additional income.
Until the
Private Hire Car Driver's Vocational Licence (PDVL)
course comes into effect later this year, most of these Uber drivers are not professionally trained as drivers. With that in mind, here are some things you should take note of as an Uber passenger, so that you and your driver can have a much nicer and courteous experience while commuting.
This writer has been a part-time Uber driver since November 2016, and these tips are based on his experience from driving for Uber for the past six months. It is also important to note that these apply to Uber only, as Grab, another similar ride-sharing app, may have differing guidelines.
1. The driver does not know your destination until he starts the trip
When the driver receives an alert call to pick up the passenger, the only information he gets is your name and where to pick you up. He will have no idea where you are headed to until you board the car and he starts the trip. This is to prevent drivers from cherry-picking passengers who are going to a certain destination, so it would be helpful if you can confirm with your driver your intended destination when you get into the car.
Uber does have a destination trip function for those who want to drive towards a certain direction, but drivers are only allowed to use this feature twice a day and will not be eligible for incentives for such trips.

2. Please let your driver know beforehand if you have multiple stops
You are allowed to make multiple stops on an UberX trip. However, there are special procedures for both driver and passenger to follow if you want to do so. Hence, it is very important to let your driver know in advance if you want to make more than one stop.
The passenger will first have to set the destination to the first stop, and once he has arrived, change the destination in the app to the next stop, and so on until the final destination. For the driver, he should set his app to 'Stop New Requests', as Uber sometimes sends the driver a request for a new trip when he's near the destination (which in multiple-stop trips is set to your first stop).
To avoid the driver having to reject another trip request when he's nearing your first stop, it is vital for the driver to know before the trip starts if he is going to be making multiple stops. Do note that you are not allowed to make multiple stops for a single passenger on UberPool trips.
3. Drivers need to maintain a minimum acceptance rate
Uber advises its drivers to maintain a minimum acceptance rate of 80 percent in order to qualify for incentives. This means that out of every 10 calls the driver receives, he will have to accept at least eight. They also cannot choose between UberX (single passenger) and UberPool (shared ride) trips, and have to accept both types. So if you're on an UberPool trip and a call comes in to pick up another passenger along the way, you should not tell the driver to turn down the request.
4. Drivers are not allowed to stop at taxi stands, bus stops or along the side of the road
According to Land Transport Authority (LTA) regulations, private hire cars are not allowed to stop at taxi stands, bus stops or
along the side of the road
to pick up or drop off passengers. The authorities have been fairly lenient in enforcing this issue thus far, but it is technically illegal to do so. Ideally, you would want your driver to stop at a designated pick-up or drop-off point, or in a car park, if you want to avoid having your driver flout the law.
5. The driver should not wait longer than five minutes for the rider, or two minutes for an UberPool trip
It is only common courtesy to not keep your driver waiting too long for you, as time spent waiting could be better utilised for the driver to make more trips. Uber recommends that the driver wait no longer than five minutes for any passenger, or two minutes for an UberPool trip, as there may be other riders waiting as well. If you do need a bit more time to get ready, do contact your driver via the app and let him know, and he will inform you whether he's willing to wait for you or not.

6. Give your driver a call or message to confirm your exact pick-up point
Within the Uber app, there is a function that will let you contact your driver. If you have a specific place you want to be picked up from (like a certain block within a compound), or if your pick-up point is particularly obscure or hard to find, it would be a good idea to give your driver a call or text message to let him know where to find you specifically. Also, the driver's in-app navigation system may not always display the correct location of your exact pick-up point, so it would be wise to just double confirm your location with your driver as well.
7. Private-hire drivers are not allowed to ferry passengers who are less than 1.35m in height without a booster seat
For parents who are riding with small kids, the LTA dictates that those under 1.35m in height
should use a child or booster seat
while in the car. However, most private-hire cars do not have booster seats available as they are effectively semi-private vehicles, as opposed to taxis, which are public service vehicles and thus exempted from this rule. So an Uber driver has the right to turn you down if he doesn't want to run the risk of breaking the law and ferrying your child without a booster seat. Such riders are recommended to call for a taxi instead.
8. You could be held responsible if you make a mess in your driver's car


Do be mindful that at the end of the day, you are riding in someone else's car. Thus, it is only good courtesy that you avoid making a mess. Should you end up dirtying the car (be it vomit or food stains), the driver is allowed to make a claim from Uber for clean-up costs (with documented evidence in the form of pictures), and Uber will contact you through the app to reclaim the cost of reimbursement to the driver. Should you be unresponsive or uncooperative, your account could be suspended by Uber.
9. Try to have exact change if you're paying in cash
Uber does allow payment in cash for trips in Singapore, but as some drivers aren't professional full-timers, they may not always have ready change in hand, especially as most passengers pay by cashless means. If you do choose to pay in cash, try to give your driver the exact amount, or as close to it as possible. This is to avoid an awkward and frustrating scenario where the driver will not be able to give you the correct amount of change.
10. Be a little more forgiving of your driver
You don't always have to engage your driver in conversation throughout the whole trip (although it would be nice if you do), but at the very least, try to offer a friendly greeting and say thanks at the end of your trip. Again, some drivers are not professionals, and they may not have as much experience with driving and navigation yet, so if he makes a minor mistake, do try to be understanding and forgiving. A little courtesy and patience goes a long way towards making your trip a much better experience for all involved.
Related Categories
Recommended Merchants(View all)