Ever wondered what these warning lights on your dashboard mean? We help you solve the mystery with this handy guide.
ou may have seen these warning lights appear on your car's dashboard. They flash briefly during the start-up sequence when you start the car, and then subsequently go off
again. That is the most that you'll see of them if everything is working well. However, when these warning lights come on during driving situations, they indicate a problem or issue with your car that you should take note of.

But what do these warning lights mean? We explain some of the more common dashboard warning lights with this guide, and tell you what are the possible causes and what you should do about it.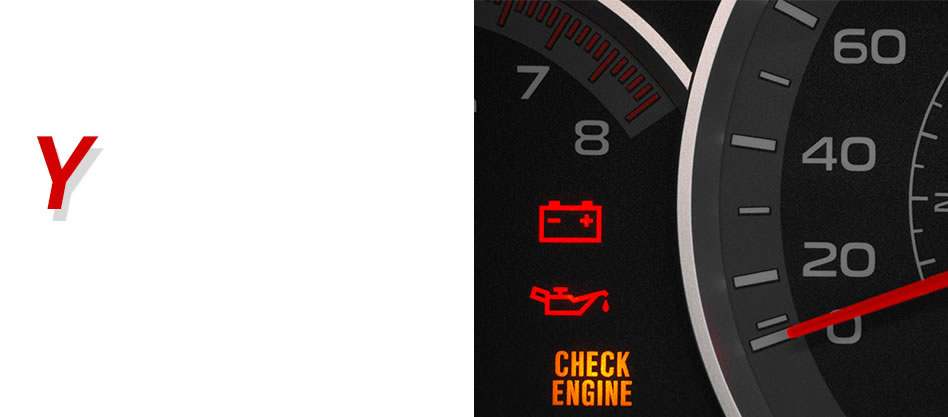 1. ENGINE TEMPERATURE WARNING LIGHT




What it means:

If the red engine temperature warning light comes on, it means that your engine is overheating. This could be caused by problems with the radiator or cooling system.

What should you do:

If your car is overheating, pull over immediately when it is safe to do so, and let the engine cool down. Top up the engine's coolant if necessary. If you don't keep a bottle of coolant in your car, water will work as a temporary fix. Do so only after the car cools down and then open the radiator cap very carefully, using a large rag for hand and arm protection. Alternatively, if you need to continue driving, you can turn up the heater and blower to transfer the heat from the engine into the cabin. But that is only a temporary fix, so in any case, it is still advisable to send the car in to a workshop for a proper evaluation.

What causes it to come on:

Overheating is a serious problem that can be caused by a number of issues. The water or coolant level could be low, or there could be a leak in the cooling system, such as in the radiator. The radiator fan could also be faulty. Alternatively, the thermostat could also be malfunctioning, and you should replace it as soon as possible if so.

2. OIL PRESSURE WARNING LIGHT




What it means:

This warning light indicates that your engine's oil pressure has fallen below normal levels.

What should you do:

The best thing to do in this instance is to pull over safely, turn off the engine and contact your mechanic for assistance. It is wise to always keep a spare bottle of engine oil in your car to ensure that the oil levels are always at the optimum level, and to top it up when necessary. If you continue to run the engine with very low oil, destruction will occur, and no... we're not being melodramatic about it.

What causes it to come on:

As the oil pressure warning light does not point to a specific problem, it could indicate a number of issues. The car could simply be running low on oil, or it could mean something even more serious, like a damaged oil pump. Therefore it is vital to have it checked out by a mechanic as soon as you can

3. BATTERY CHARGE WARNING LIGHT




What it means:

This means that your car's battery charge is running low, or may indicate a problem with your alternator.

What should you do:

As the car's battery runs a lot of other systems in your car, you should ideally switch off as many things that draw power from the battery as possible. These include the air con, the radio, and the lights if safe to do so. Try to keep the car moving until you can reach a safe spot to rectify the problem, in case your car is unable to restart again. Check to see if your battery or alternator needs replacing.

What causes it to come on:

A possible cause of this problem is a battery that's low on charge, which means that it's time to replace it. An average car battery should have a lifespan of about three to five years under normal driving conditions. However, this warning light could also indicate a problem with your alternator, which is the part that generates power from the engine and converts it into electrical energy to start your car and keep it running.

4. BRAKE WARNING LIGHT




What it means:

This usually means that your handbrake is on. But it could also mean a problem with your brake system as well.

What should you do:

Check to see if your handbrake is released. If it is not engaged, but the light remains on, then it could indicate an issue with your brakes. If you see the light staying on, blinking intermittently, or feel a loss in brake pedal resistance, then pull over immediately and call for a tow truck.

What causes it to come on:

In the event of brake failure, it could be caused by a loss in brake fluid, or something even more serious, like worn brake pads, a leak in the brake system, or a faulty ABS speed sensor.

5. AIRBAG INDICATOR




What it means:

This warning light indicates that there is an issue with your airbags.

What should you do:

If you see this light come on, take your car to an

authorised distributor workshop

to have it checked out and rectified immediately. Airbags exert a lot of force, so it is possible to be hurt by one. Sitting too close to a deploying airbag can result in burns and injuries.

What causes it to come on:

This issue could signal a problem with your airbag's sensor, which means that your airbags will not activate correctly in the event of an accident. It is imperative that you have this problem fixed as soon as possible, as faulty airbags could be potentially deadly, as witnessed by the Takata scandal that has afflicted millions of cars worldwide.

6. CHECK ENGINE WARNING LIGHT




What it means:

When this warning light comes on, it means that there is an issue with your engine.

What should you do:

As the check engine warning light could indicate a whole myriad of things, the best thing to do in this case is to bring your car to a mechanic to have it checked out.

What causes it to come on:

There is a whole variety of problems that could cause the check engine light to come on, ranging from a loose petrol filler cap, to a minor electrical issue, to even something serious like a damaged catalytic converter. The easiest way to resolve it is to plug in an OBD-II code reader into your car to find out what exactly is the issue, but seek professional help if necessary.

7. ABS INDICATOR




What it means:

This warning light indicates that there is something wrong with your car's Anti-Lock Braking System (ABS).

What should you do:

If the warning light comes on while you are driving, it means that the ABS is not working properly. Your brakes will still work, but the ABS might not engage if you need to make an emergency stop. If the light remains on, get a mechanic to look at it as soon as possible.

What causes it to come on:

Similar to the brake warning light, the ABS indicator could signal a number of issues, including a faulty emergency brake, a loss in brake hydraulic pressure, or a damaged speed sensor, so it is best to have a professional mechanic check it out.

8. TYRE PRESSURE WARNING LIGHT




What it means:

When you see this warning light, it means that one or more of your tyres are running low on pressure.

What should you do:

Try to find out which tyre is losing pressure, and head to your nearest petrol station to fill it up with air. Let your tyres cool down for a bit before pumping if possible, and check for any nails or punctures.

What causes it to come on:

Your tyres are losing air pressure, which triggers the tyre pressure warning light to come on. If the light comes on again after topping up your tyres with air, it could mean that there's a leak caused by a puncture. Alternatively, this issue can also be caused by improper fitment of tyres by inexperienced workshops, and the tyre pressure gauge may have been installed wrongly, resulting in an incorrect reading.

9. TRACTION CONTROL WARNING LIGHT




What it means:

If this light flashes on and off, it means that your car's traction control system is engaged and in action. If it stays on however, it could indicate a problem with the system.

What should you do:

Do drive carefully when you see this light appear, as it could mean that you are losing traction on a road with limited grip. If the light remains on, bring it to a workshop to have it checked out as soon as possible. Drive slowly and responsibly in the meantime.

What causes it to come on:

A flashing traction control light could simply mean the system is working to help you gain traction on slippery and tricky road surfaces. But if it remains on, then it means that your traction control system has failed, and you should get it fixed, and drive carefully in the meantime.

10. SMART KEY LOW BATTERY LIGHT




What it means:

If your car uses a smart key, then this light tells you that the batteries on that key are running low.

What should you do:

Replace the batteries on your car's smart key (by going to a

key and remote merchant

) as soon as possible, as you could be locked out of your car should the battery run completely flat.

What causes it to come on:

It could mean simply that the batteries on the smart key are running low, or it could indicate that there's a problem with the smart key itself. Head to a car key specialist to have it checked out if so.

If you encounter any of these warning lights while driving in Singapore, here are some workshops you can visit to have them checked out and rectify the problem if necessary:

North





D-Project Werkz are experts in undercarriage maintenance, routine vehicle maintenance and general servicing. They have over 10 years of experience in the automotive repair trade, and also offer services like motor insurance renewal as well as accident repair and claims, to give drivers even greater peace of mind.

Address: 280 Woodlands Industrial Park E5 #01-28 Harvest @ Woodlands Singapore 757322

Opening Hours: 10:00am - 8:00pm (Mon-Fri) 10:00am - 6:00pm (Sat)

Contact Number: 6906 0657/9092 2291

East





From regular car servicing, to more complicated issues like repairing your brakes and overhauling your engine, rest assured that the team at Garage Republic will be able to diagnose and repair your vehicle to a professional standard. Garage Republic's collective vision is to offer transparency and honesty as they provide a great experience to their valued customers.

Address: 25 Kaki Bukit Road 4 #08-47 Synergy @ KB Singapore 417800

Opening Hours: 9:00am - 6:00pm (Mon - Sat)

Contact Number: 8161 2636/6702 3887

Central





Koh Guan Chua Workshop is a one-stop automotive workshop that offers a wide range of services, from accident repair and claims, car grooming, spray painting, vehicle repair and servicing, towing and roadside assistance, and much more. Koh Guan Chua Workshop invests in the very latest in equipment and upgrades, be it machinery or software, to give you unparalleled levels of service standards in its repair jobs and diagnostic assessments.

Address:
1) 176 Sin Ming Drive #02-04/#05-13 Sin Ming Autocare Singapore 575721

2) Blk 7 Sin Ming Industrial Estate Sector C #01-78 Singapore 575642

Opening Hours: 9.30am - 6.30pm (Mon - Fri) 9.30am - 5:00pm (Sat)

Contact Number: 8198 2987/9451 6585/8138 6751

West





MeisterWerke Garage offers a wide range of automotive services, and they specialise in Continental makes such as Audi, BMW and Volkswagen cars. MeisterWerke Garage are also the official servicing dealer for Fiat commercial vehicles, so you can get the greatest assurance from them for all your servicing and repair needs.

Address: 48 Toh Guan Road East #01-116/#07-142 Enterprise Hub Singapore 608586

Opening Hours: 9:00am - 7:00pm (Mon - Fri) 9:00am - 3:00pm (Sat)

Contact Number: 9763 1279