What's better than to grace the New Year with a new car? Of course, it's to get one with a good deal! Here's how you can get the best deal for your next ride.
As the year comes to an end, most of us will spend much time evaluating the achievements we have attained in the year. It is also the time where employers evaluate their employees' performance and reward them accordingly with a year-end bonus. If you had performed well and received a substantial bonus, you might be in the market for a brand new car to start off the new year. But wait! You shouldn't just go out there and spend your riches on a whim. Instead, you need to be savvy and look out for a good deal to stretch your dollar to the maximum. Here's how you can do so.
1. Visit events and roadshows for extraordinary deals
Great deals are often available at roadshows and events such as motor shows. At this time of the year, you should wait for the annual
Singapore Motor Show
that is just around the corner. Apart from great deals and promotions that will usually be available, the latest cars will also be showcased!
You should also check out roadshows and events by the authorised dealers and parallel importers, such as the sgCarMart
Trusted Brand Showcase
and
Premium Brand Showcase
events!
2. Research on COE trend - buy when COE is low
COE prices do not stay stagnant. Instead it fluctuates across the year - have a look at the past
COE bidding results
. You should purchase your car when the COE is at a lower point as it contributes to a significant portion of a car prices here. If the COE seems to be at its peak, and you have no immediate need for the car, you might consider putting it off for a couple of months.
You should also be on the lookout for great deals such as the guaranteed COE at $25,000 by Hyundai at the
Cars@Expo back in April
.
3. Take out a smaller loan if possible
A smaller loan means lesser interest to pay, and this directly affects how much you pay for your car. If you received a big fat bonus for your hardwork this year, you might want to consider putting that bonus to a good use and minimise your loan by maximising your initial payment! While it might seem like a painful move, it is one that will make better financial sense.
If your financial situation allows, you should also consider buying the car without taking out a loan. On such a costly purchase, even a relatively low interest rate can add up to tens of thousands of dollars over the years!
4. Compare loan and insurance options
When buying a car, there are often several loan options to choose from, these can be bank loans or in-house loans offered by car dealers. You should look up the various interest rates and terms of the loans to make sure that you are going for the best deal. As mentioned, car loans usually involve a huge sum of money - this will hence affect a huge part of the car's cost.
Likewise, there are different insurers to choose from. Some insurers might offer plans with higher excess and lower premiums, and these might be a good option to lower your upfront costs.
5. Clearance cars - management cars and event specials
Cars that have been sitting in the showroom as display are often sold at a lesser price. If you are able to accept such cars, which are practically brand new, you might just snag yourself a great deal. Management cars which are briefly used by the staff of a car dealership are also often sold for a lower price while still in pristine condition with minimal mileage.
There are also event cars such as those used to ferry VIPs around at the Singapore Airshow which are later sold to the public at a much cheaper price - this can even go as much as $40,000 off!
6. Be open-minded - take parallel importers and used car dealers into consideration
While authorised dealers will often offer top notch customer service as well as expertise on the specific brand of cars that it carries, some parallel importers are able to give you a no-frills deal with a cheaper up front price. Of course, you should weigh the pros and cons of either option and go for the one that suits your needs.
Additionally, you can even consider used cars that are not too old, but are still considerably cheaper than brand new ones. You might be able to find something that is only a couple of years old at a steal!
7. Haggle and bargain for the best deal
While you might be the one out to purchase a new car, the salesperson probably wants to close the deal as much or even more than you.
More often than not, you will be able to bargain for a discount off the list price or get some useful freebies thrown in with your car purchase. If you don't haggle, you won't get anything!
8. Try to get the most out of your old car
If you are looking to change to a new ride, don't forget about your current car! With the right move, you will be able to sell your old car for a higher price, and every single cent more that you get will contribute towards your next car as savings!
You can sell your car with Quotz which not only simplifies the process, leaving you with more time to shop for your new car, but also gets you the highest price for it! Quotz also offers flexible hand-over, allowing you ample time to wait for the delivery of your brand new ride.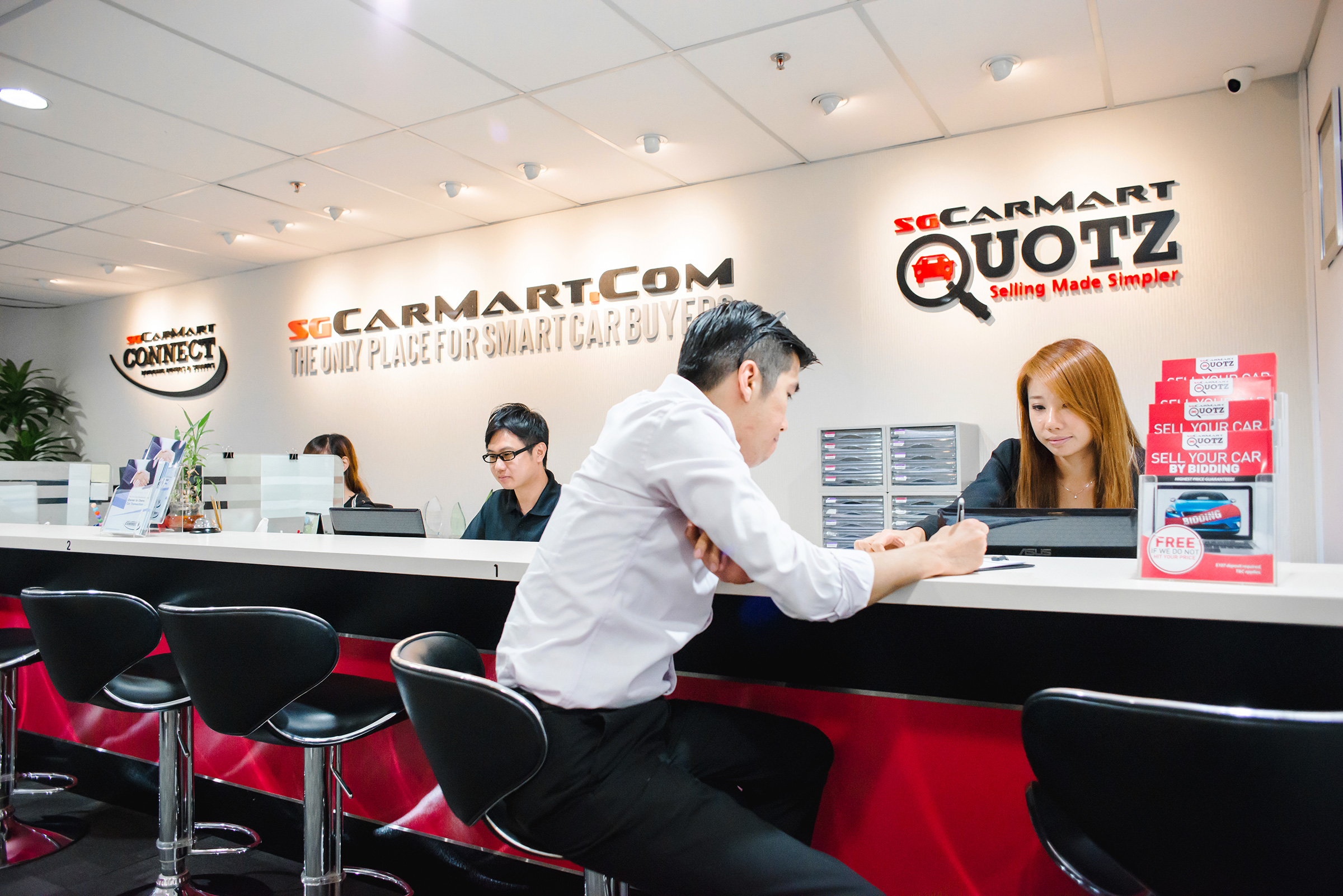 Sell your Car for more Cash
Auction your Car to 500+ Dealers Islandwide. Done in 1 Hour

Highest Selling Price Guaranteed Or Get $100 Free!

Get Cash Immediately, Handover Car After 2 Weeks.

Let 500 Dealers+ Bid For Your Car, with No Obligations To Sell.
Related Categories
Recommended Merchants(View all)