---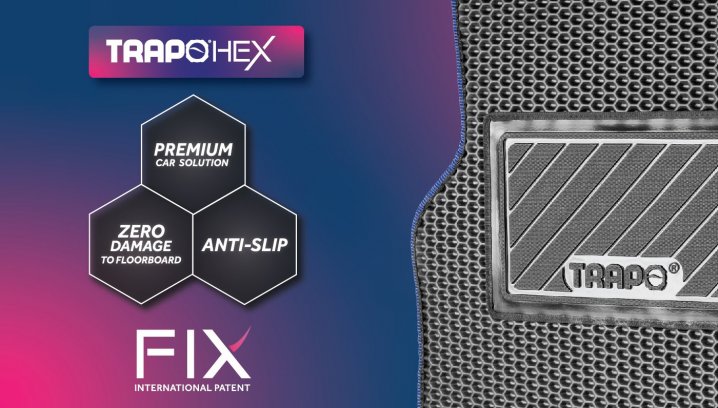 Best premium custom made car mat in the market. We created the first and only anti-bacterial car mat. Trapo hex comes with two patented technologies.
Our hexagon-shaped reservoirs trap 18% more dirt than Trapo Classic and with Japan Anti-Bacterial Technology, Trapo Hex provides a worry-free driving experience. TRAPO bestselling car mat!
Our revolutionary Trapo Fix technology, is the best in the market in terms of anti-slip performance.
TRAPO Car Mats are made up of a mixture of 50% recycled material with 50% virgin polymer product. Our car mats are guaranteed to be safe, odourless and safe for everyone.
Other great features:
Improved padding design
Easy to clean
No smell
Waterproof
Recyclable
For more information, visit
https://sg.trapo.asia/
to find out more!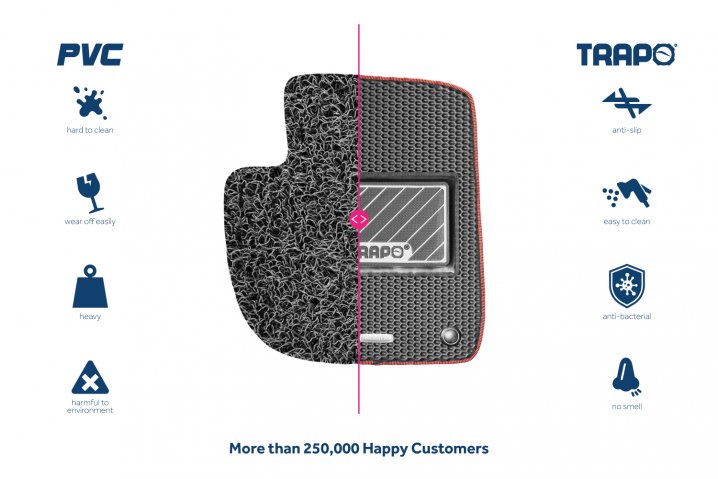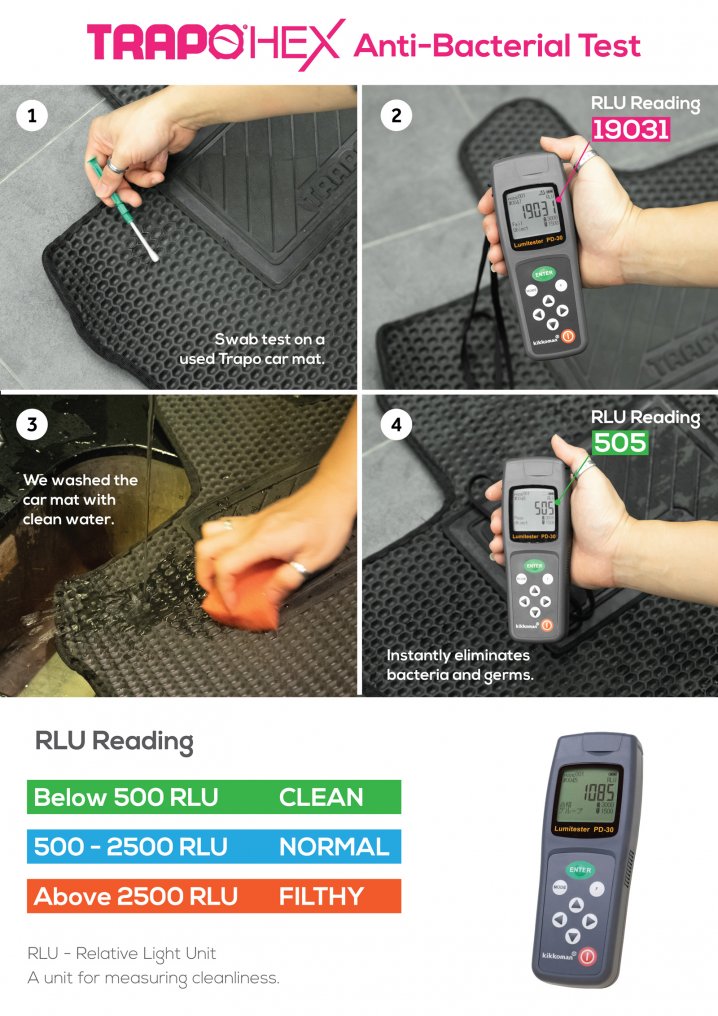 | | |
| --- | --- |
| | Trapo Hex Car Mats come with 5 years warranty / Trapo Car Mats & products comes with 1 Year Warranty except for product line of consumables / Trapo Oxtra Ultra Fast Car Charger, Oxtra Ultra Fast Charging Cable, Oxtra Premium Car Phone Holder & Oxtra Magnetic Phone Holder comes with 6 Months Warranty |

| | |
| --- | --- |
| | Good Quality, unparalleled service |
Ordered this from their outlet in Ubi. Thank you guys for the great service. The mat is superb. Easy to maintain, most importantly it's also anti-bacterial. Highly recommended, come with 5 years warranty *terms and condition applies* It's a little more costly, but overall good returns of investment.
Installed for my GLC 250 and now for BMW G30 530i Ordered another set for my wife BMW Cabriolet 120i
Simple design, does its job, looking for a mat that is easy to wash and maintain, unlike traditional mats. Referred by my colleague who has no regrets. Now, i do not regret making this decision. The team is very fast and precise on installation worth it!
Received my TRAPOHEX mats and was really impressed by the quality and material of the product. I fitted perfectly in the car and was amazed with the non slip feature. Highly recommended.
| | |
| --- | --- |
| | Merchant Ratings: |