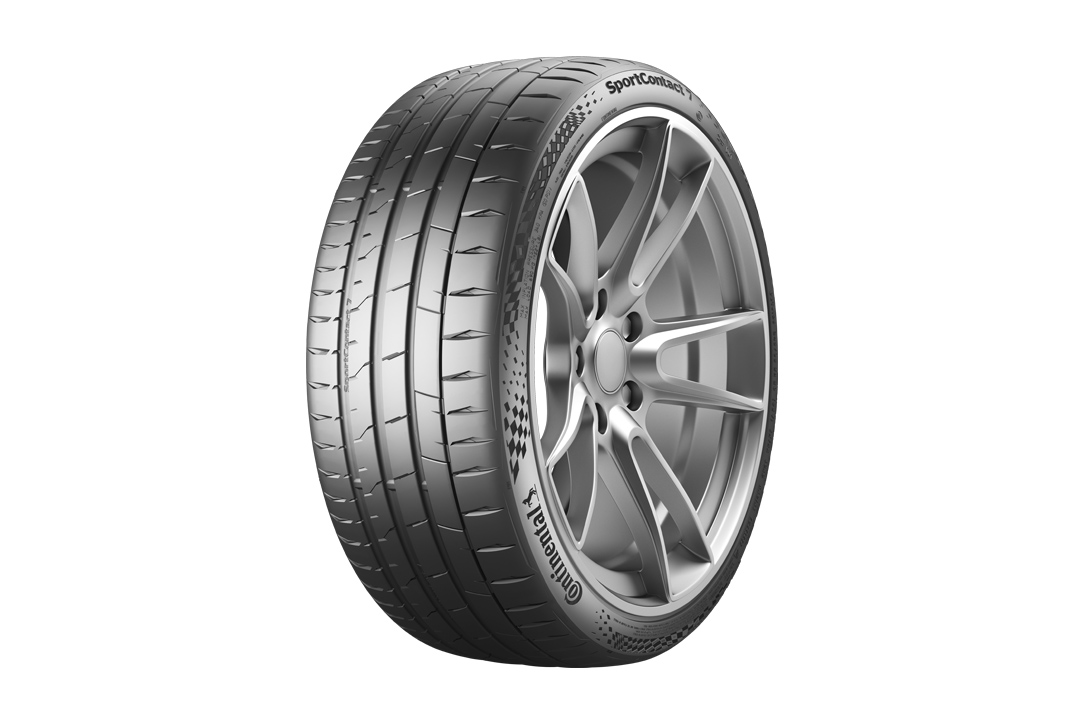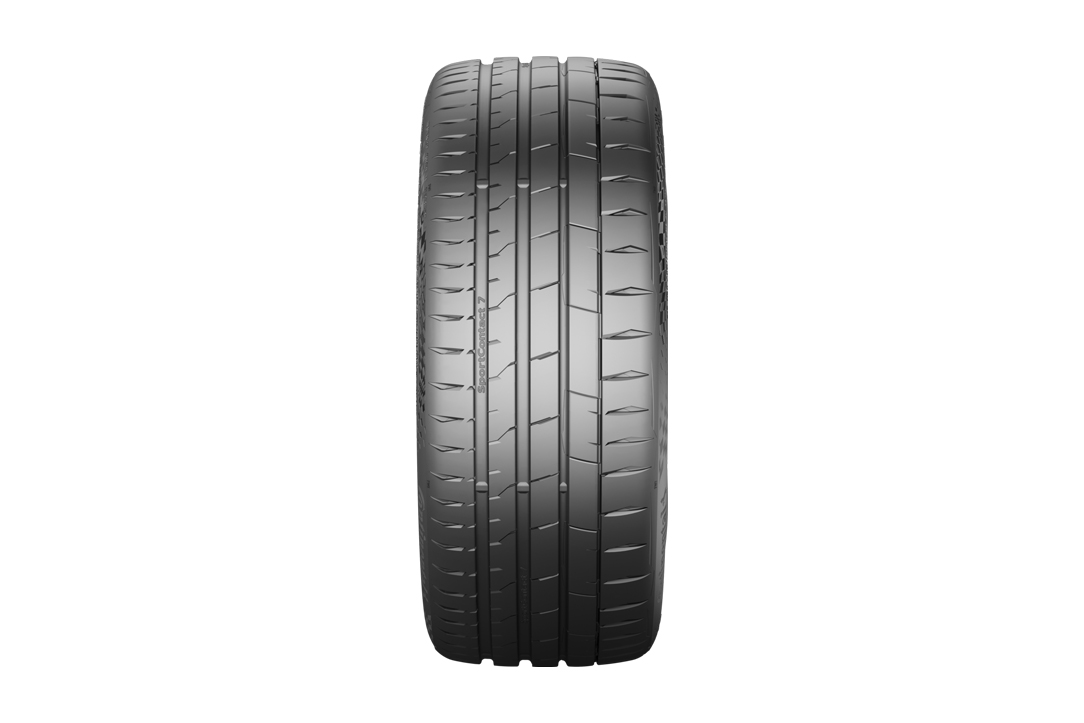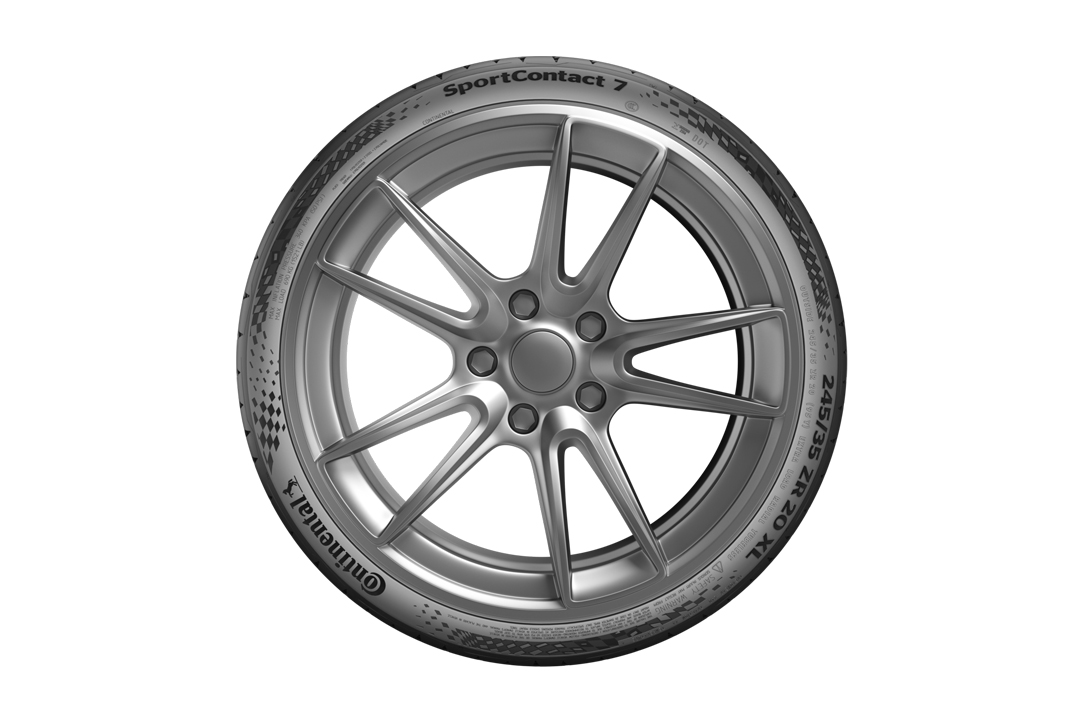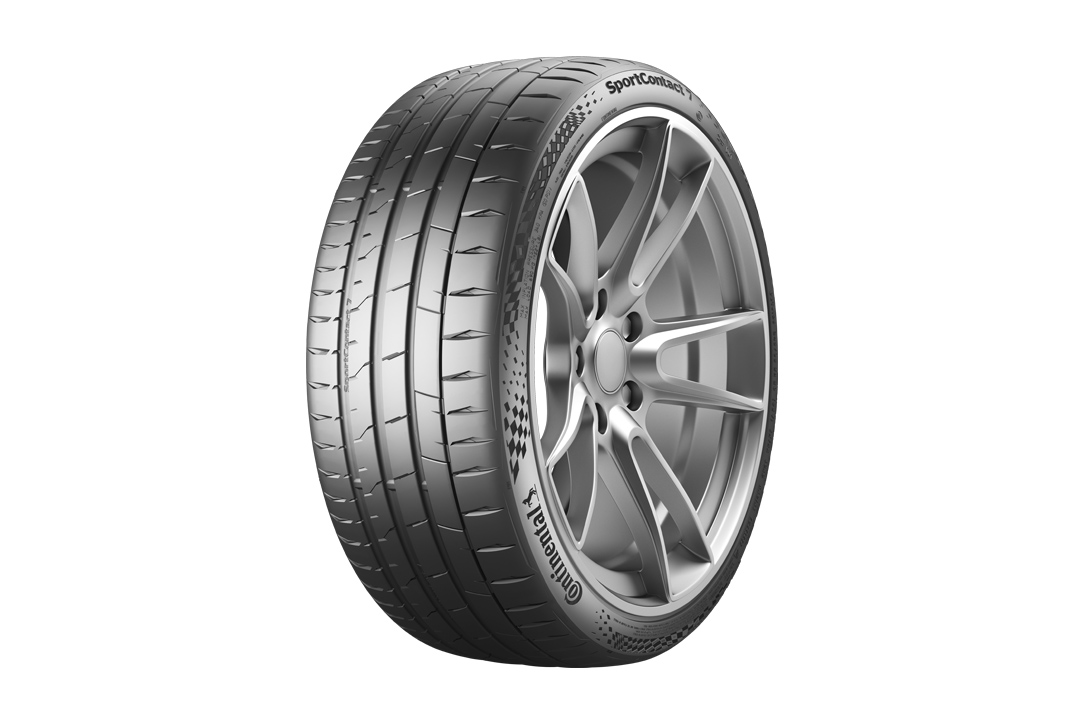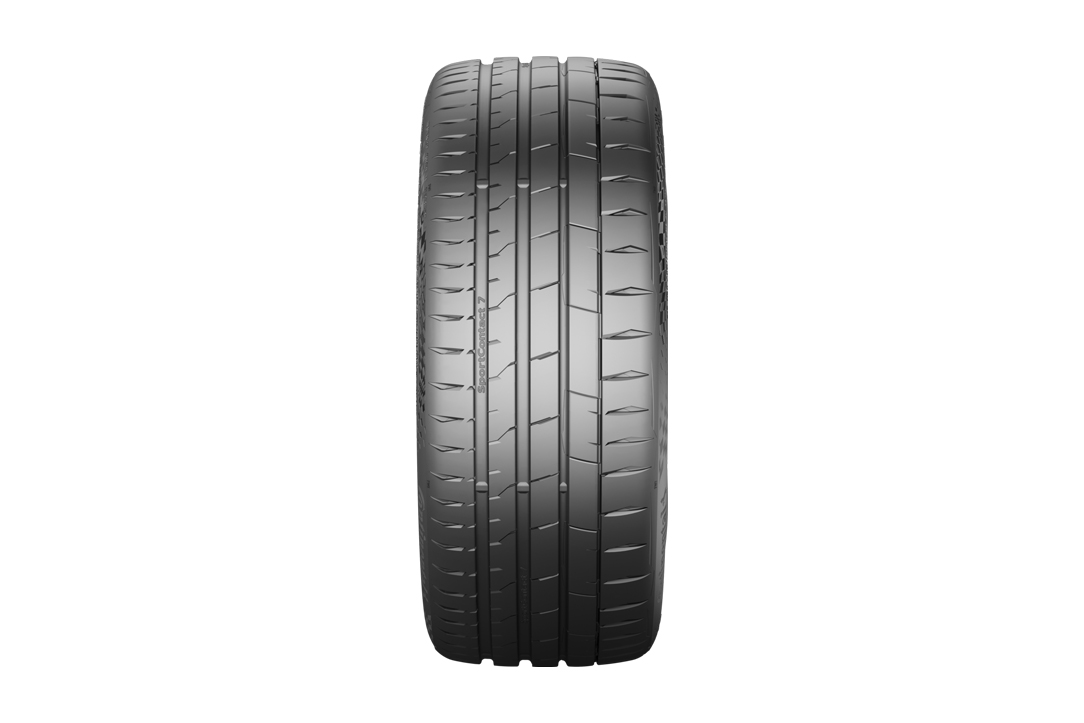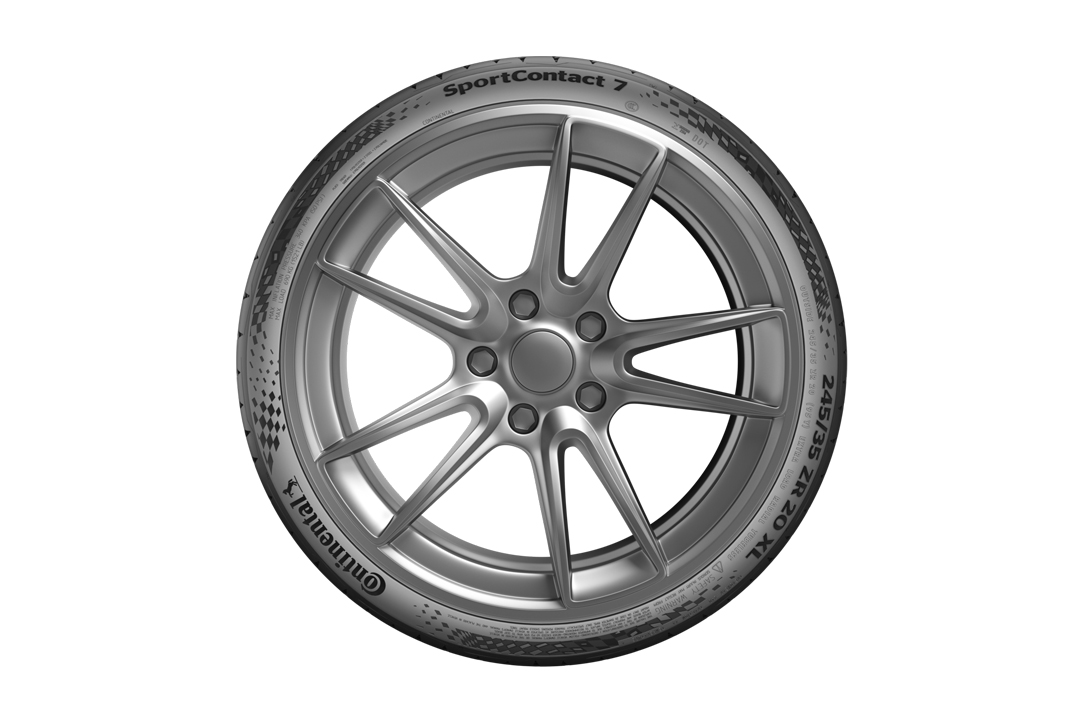 Continental SportContact 7 (2022)
Stick to your dreams. And to the asphalt.
German engineered performance.
Knowing you can always trust in your tyres gives you confidence. The new SportContact™ 7 was engineered to give you the confident feeling of knowing you can push the limits further and further, so that you can simply enjoy driving pleasure at the highest stage.
Why choose this tyre
Gives you confidence with safe and stable driving behaviour on wet and dry surfaces.
A perfect interplay of extra-soft BlackChili compound and extrastiff pattern for long-lasting, next-level driving pleasure.
Tailor-made for different vehicle classes to give you the typical SportContact™ feeling.
Product Video
Technical details
Adaptive Pattern - Adapts to every challenge the road has to offer.
Driving conditions can change within seconds, you should always rely on a tyre that knows how to react. With our adaptive pattern, you will experience safe and consistent handling on wet and dry roads - even at high speeds.
Harmonised BlackChili - Extends your joy of good performance.
Enjoy next-level driving pleasure longer than ever before*. The perfect balance of the stiff low-void pattern and our soft BlackChili3 enables ultra high-performance driving coupled with significantly increased mileage.
*In comparison to the predecessor.
Tailor-Made Construction - Performs great, no matter the size of your car.
Every vehicle is different, that is why we tailor-made our SportContact™ 7 for each vehicle class to ensure you can rely on our legendary SportContact™ performance whatever vehicle you drive.
Tyre Sizes
225/40ZR18 92Y
225/45ZR18 95Y
235/40ZR18 95Y
245/40ZR18 97Y
245/45ZR18 100Y
265/40ZR18 101Y
225/35ZR19 88Y
225/40ZR19 93Y
235/35ZR19 91Y
235/40ZR19 96Y
235/45R19 95Y
235/45R19 95Y
235/45R19 95Y
235/45R19 95Y
245/35ZR19 93Y
245/40ZR19 98Y
245/40ZR19 98Y
245/45ZR19 102Y
245/45R19 102Y
255/30ZR19 91Y
255/35ZR19 96Y
255/35ZR19 96Y
255/40ZR19 100Y
265/30ZR19 93Y
265/35ZR19 98Y
265/35ZR19 98Y
265/45ZR19 105Y
275/30ZR19 96Y
275/35ZR19 100Y
275/40R19 105Y
285/35ZR19 103Y
295/30ZR19 100Y
295/35ZR19 104Y
295/40ZR19 108Y
305/30ZR19 102Y
225/35ZR20 90Y
235/30ZR20 88Y
235/35ZR20 92Y
245/30ZR20 90Y
245/35ZR20 95Y
245/45ZR20 103Y
255/30ZR20 92Y
255/35ZR20 97Y
265/30ZR20 94Y
265/35ZR20 99Y
275/30ZR20 97Y
275/35ZR20 102Y
275/40ZR20 106Y
285/25ZR20 93Y
285/30ZR20 99Y
285/40ZR20 108Y
295/25ZR20 95Y
295/30ZR20 101Y
305/25ZR20 97Y
305/30ZR20 103Y
325/25ZR20 101Y
245/35ZR21 96Y
255/30ZR21 93Y
255/35ZR21 98Y
255/40ZR21 102Y
265/30ZR21 96Y
265/35ZR21 101Y
265/40ZR21 105Y
265/40ZR21 101Y
265/45R21 108W
265/45R21 108W
275/35ZR21 103Y
285/30ZR21 100Y
285/35ZR21 105Y
295/25ZR21 96Y
295/30ZR21 102Y
295/35ZR21 107Y
295/35ZR21 103Y
295/40R21 111W
305/30ZR21 104Y
325/30ZR21 108Y
255/30ZR22 95Y
265/30ZR22 97Y
265/35ZR22 102Y
265/40ZR22 106Y
275/35ZR22 104Y
275/40ZR22 107Y
285/30ZR22 101Y
285/30ZR22 101Y
285/35ZR22 106Y
285/40ZR22 110Y
295/30ZR22 103Y
295/35ZR22 108Y
315/30ZR22 107Y
315/35ZR22 111Y
335/25ZR22 105Y
285/40ZR23 111Y
315/25ZR23 102Y
325/35ZR23 115Y