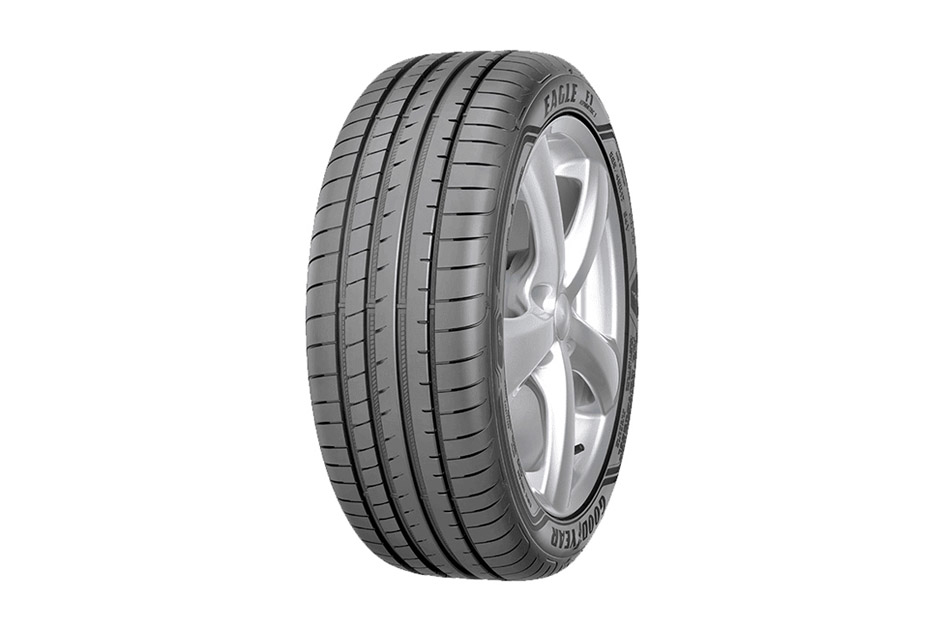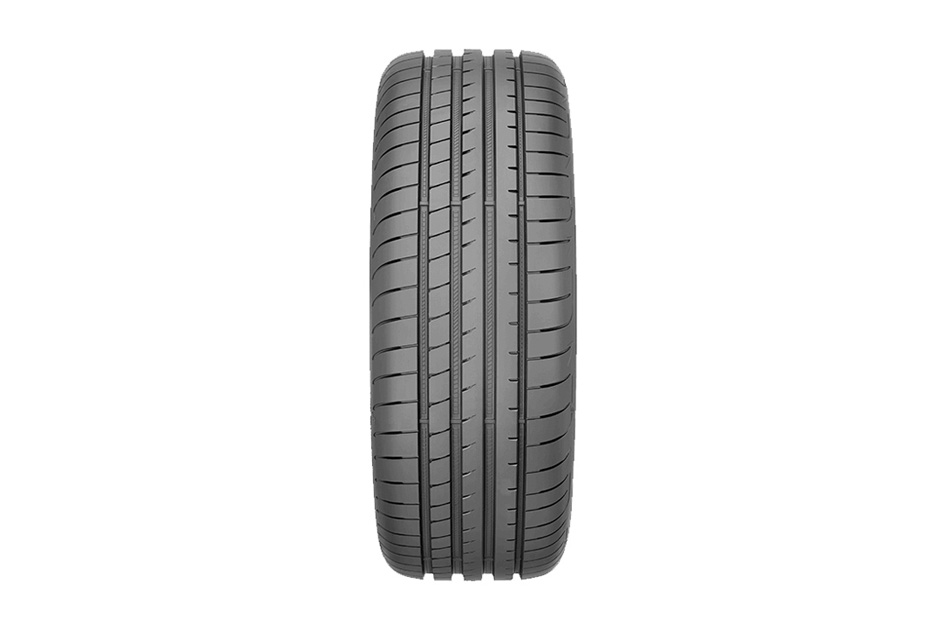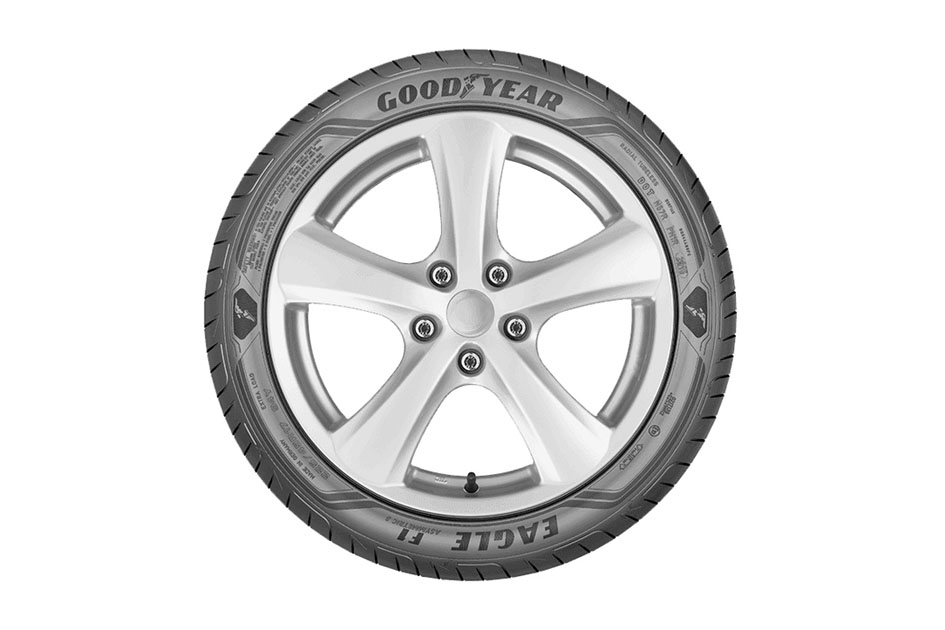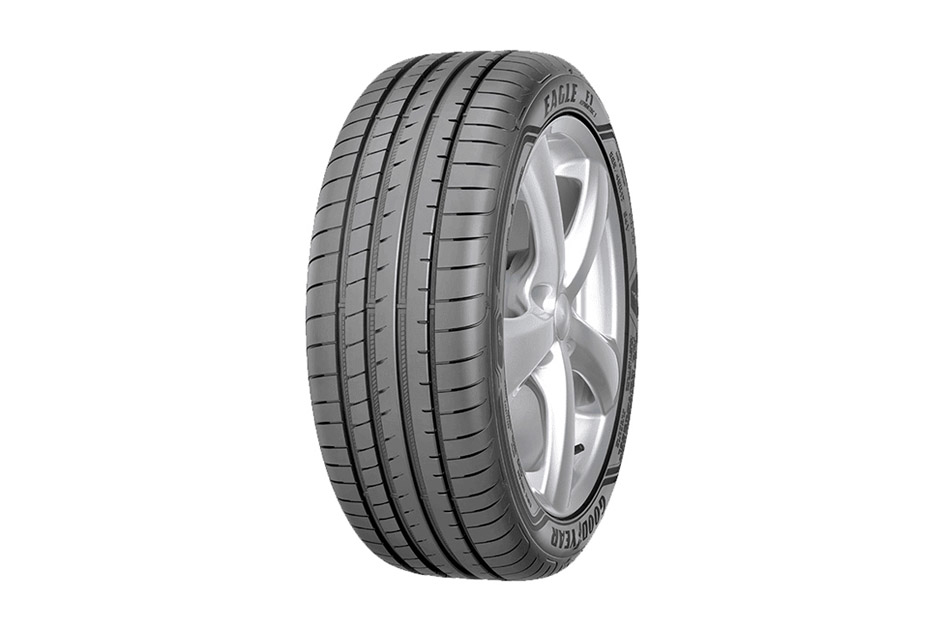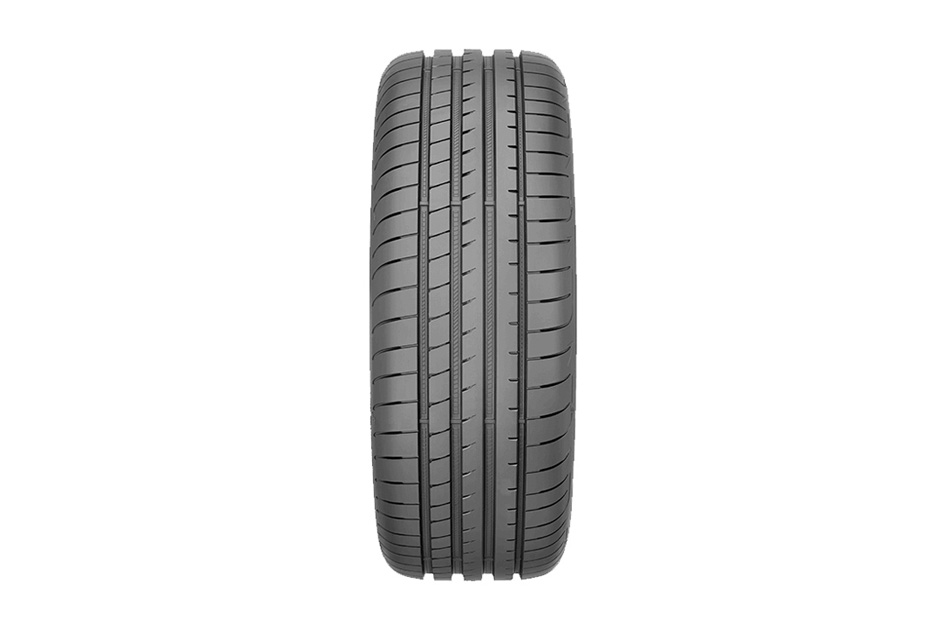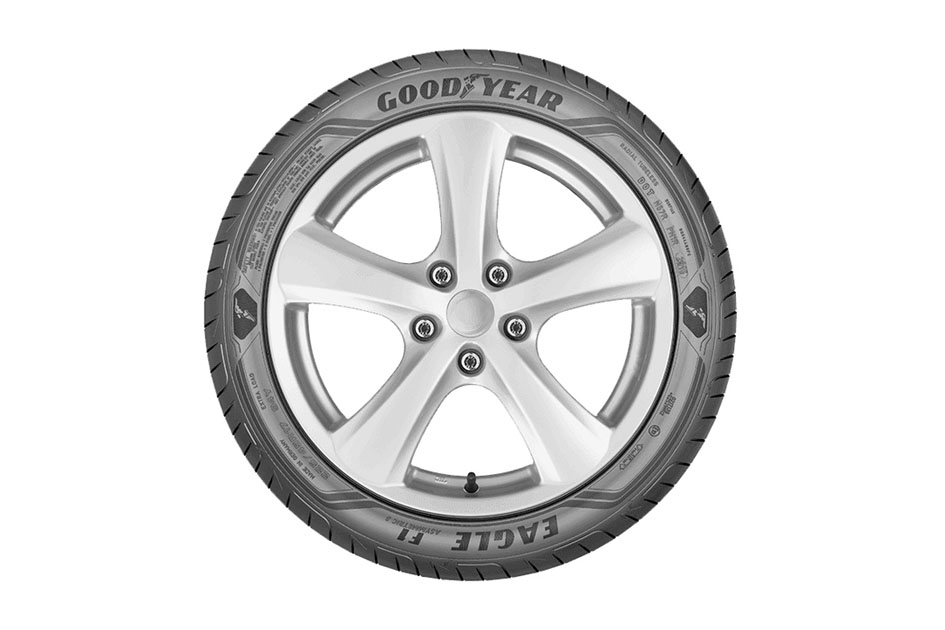 Goodyear Eagle F1 Asymmetric 3 (2022)
The Eagle F1 Asymmetric 3 tyre is Goodyear's latest addition to its range of premium, luxury sport segment. Offering exceptional wet grip and braking performance, the Eagle F1 Asymmetric 3 tyre allows drivers to enjoy their journey in both dry and wet conditions.
The Eagle F1 Asymmetric 3 tyre has been specially designed to deliver on the key needs of consumers, with the most advanced technology and a key focus on safety and innovation. The new Grip Booster Technology has a grip booster compound with adhesive resin that ensures the tyre sticks to the road. It also has a stronger lightweight construction and is equipped with Active Braking Technology that increases the contact surface when braking, meaning shorter braking distances. Thanks to these innovations, the Eagle F1 Asymmetric 3 offers improved grip, and therefore better handling and braking compared to its predecessor.
Features & Benefits
New Grip Booster Technology
Grip for braking and handling
New Reinforced Construction Technology
Steering precision and durability
Active Braking Technology
Shorter braking distances
Overall Benefits of Goodyear Eagle F1 Asymmetric 3:
Wet braking: 2.6 meters shorter braking distance on Wet roads, or 9% better performance
Dry braking: 1.3 meters shorter braking distance on Dry roads, or 4% better performance*
Wet handling: 4% better Wet handling*
Rolling resistance: 10.9 % better rolling resistance than the average of leading competitors and representing second best rolling resistance performance of tyre brands tested**
Tyre Sizes
205/40R17 84W
205/45R17 88W
205/50R17 93Y
215/40R17 87Y
215/45R17 87Y
215/45R17 91Y
225/35R19 88Y
225/40R18 92Y
225/45R17 91Y
225/45R17 94Y
225/45R18 91Y
225/45R18 95Y
225/50R17 94Y
225/50R17 98Y
225/50R18 95W
225/55R17 101W
225/55R17 97Y
235/35R19 91Y
235/40R18 95Y
235/45R17 94Y
235/45R17 97Y
235/45R18 98Y
235/50R18 101Y
235/55R18 104Y
235/60R17 106W
245/35R18 92Y
245/35R19 93Y
245/35R20 95Y
245/35ZR20 91Y
245/40R17 91Y
245/40R17 95Y
245/40R18 93Y
245/40R18 97Y
245/40R19 98Y
245/45R17 95Y
245/45R17 99Y
245/45R18 100Y
245/45R19 102Y
255/30R19 91Y
255/30R20 92Y
255/35R18 94Y
255/35R19 96Y
255/35R20 97Y
255/40R18 95Y
255/40R19 100Y
255/45R18 103Y
255/45R18 99Y
255/45R19 104Y
265/35R18 97Y
265/45ZR19 105Y
275/30R20 97Y
275/35R18 99Y
275/35R19 100Y
275/40R18 99Y
285/30R19 98Y
295/40ZR19 108Y
305/30ZR20 103Y