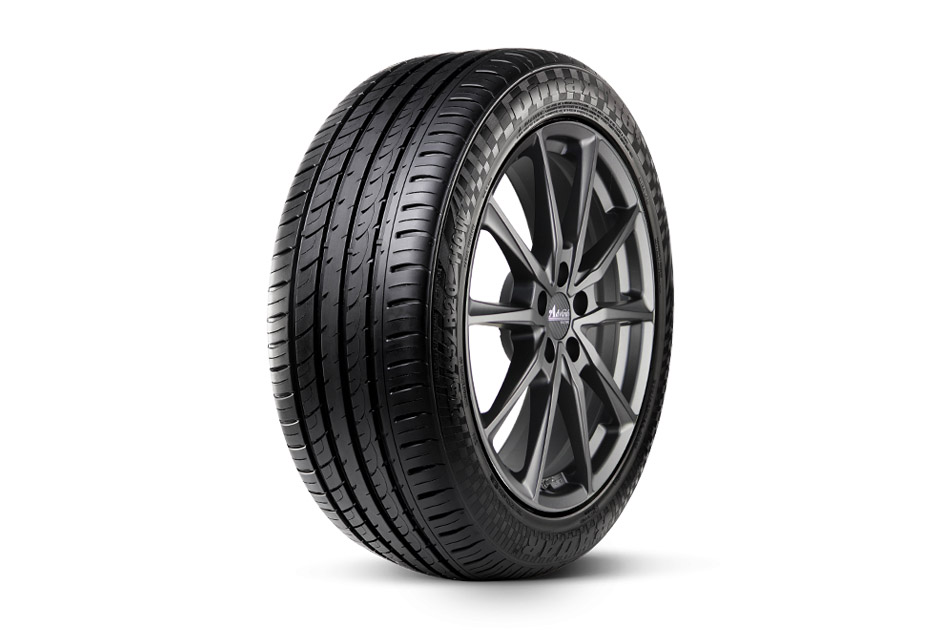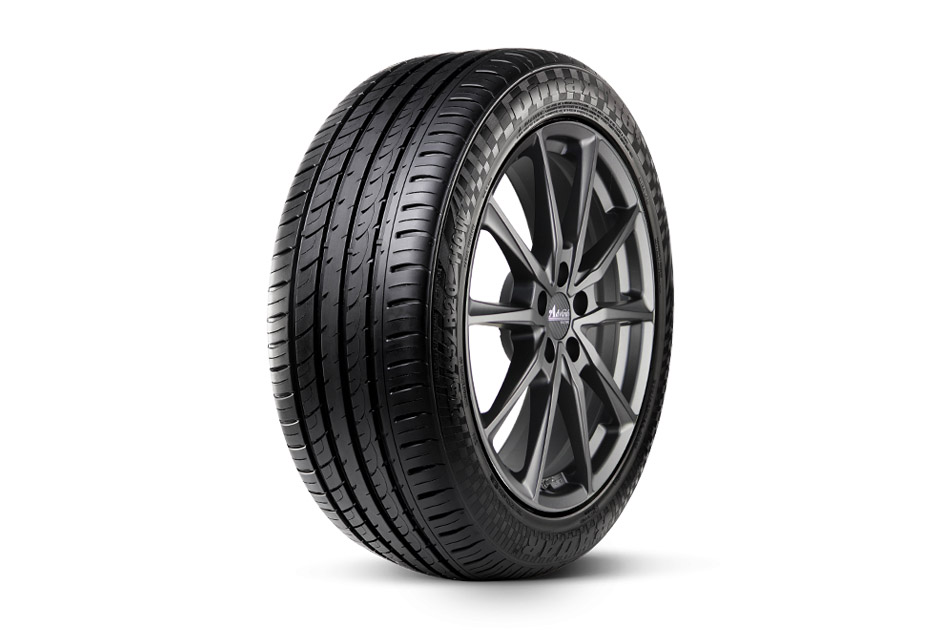 The Dimax R8+ is the new summer ultra high-performance tire within the Dimax family. The series has been specially developed for high-performance vehicles and offers the ideal blend of excellent wet and dry grip, precise handling and driving comfort.
Advantages
Precise handling at high speeds
Safety on wet and dry roads
Quiet and comfortable ride
Properties
Asymmetric profile design with advanced silica tread compound technology
Four wide longitudinal grooves provide effective water displacement and protection against aquaplaning
Optimized profile inclination sequence for a quieter ride.
Tyre Sizes
205/40R18 86Y XL
215/40R17 87Y XL
215/40R18 89Y XL
215/45R18 93Y XL
215/55R17 98Y XL
225/55R17 101Y XL
225/35R18 87Y XL
225/35R19 88Y XL
225/40R18 92Y XL
225/40R19 93Y XL
225/45R17 94Y XL
225/45R18 95Y XL
225/45R19 96Y XL
225/50R17 98Y XL
225/50R18 99Y XL
235/35R19 91Y XL
235/40R18 95Y XL
235/40R19 96Y XL
235/45R18 98Y XL
245/35R20 98Y
245/45R19 102Y XL
245/50R18 104Y XL
245/30R20 90Y XL
245/35R18 92Y XL
245/35R20 95Y XL
245/35R21 96Y XL
245/40R18 97Y XL
245/40R20 99Y XL
255/40R19 100Y XL
255/45R18 103Y XL
255/45R19 104Y XL
255/30R19 91Y XL
255/35R18 94Y XL
255/35R19 96Y XL
255/35R21 98Y XL
255/40R18 99Y XL
265/40R18 101Y XL
265/35R21 96Y XL
265/35R18 97Y XL
265/35R20 99Y XL
275/35R19 100Y XL
275/35R20 102Y XL
275/40R18 103Y XL
275/30R19 96Y XL
275/30R21 98Y XL
275/35R18 99Y XL
285/30R20 99Y XL