Past Car
Models no longer being sold by local distributors.
Model unavailable since Aug 2017
Distributor
Hotline
63190100
Built in
Pricelist
14-Nov Pricelist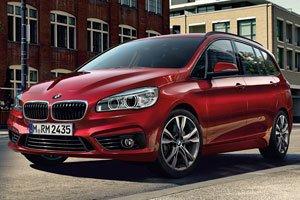 BMW 2 Series Gran Tourer Diesel
4 stars - based on 20 reviews
A BMW FOR EVERY LIFESTYLE - INCLUDING YOURS.
Discover BMWs for go-getters, busy parents, adventurers, high-flyers and more. Complete this form or call 1800-2255-269 to find the right BMW for you.
This car has tons of sensor issues after 2 weeks of ownership. The kick sensor is highly unstable and the boot door will open or close on itself although the 2 feets are firmly on the ground while loading groce...
Read More »

The ultimate family car for families, especially those with more than 1 kid! The car is a notch above the rest mainky because of the BMW CONNECTED DRIVE functions including satnav, remote control of car loc...
Read More »
Topic Title
Replies
Last Action