CAR MAKES

SPONSORED CONTENT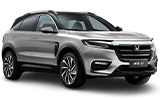 Honda Vezel 2021 SG Car Choice Edition
Get up close and personal with the ALL-NEW Honda Vezel 2021! Viewing available only at Car Choice!
Consumer Car Reviews
I am driving the 2018 Audi A3 1.0L There are many things to love about this car The pick-up is decent, the drive is comfortable and the fuel economy is great, especially with current pump prices The thing that I cannot accept is squeaky brakes It squeaks as you drive - makes a high pitched noise I brought this car to the Audi service center to check the brakes over 5 times Each time, the garage tells me that they cannot locate the fault At the last visit, I insisted that they keep the car to monitor over a few days Outcome? I have squeakily brake pads Audi purposefully chose brake pads with higher metal content thus it will lead to noise. Doesn't matter if it's an A3 or A4 or A5… the service advisor says this will always happen Replacing the pads will only temporarily stop the noise until the new brake pads wear down and start to make those noises too Terrible that I need to live with this noise and Audi has no better solution
Feels luxurious for a C-Class Fantastic ride quality. I wasn't expecting much for a C-Class but was blown away by the sound proofing, you won't even hear much road noise at 100km/hr. The W206 is beautiful both inside and out. Like Smooth, comfy ride Improved rear seats Modern looking both inside and out Solid performance, fantastic handling Dislike Expensive for it's class Many features at this price point will be available to other makes of cars but missing in the C-Class
Just brought New model 1.5 Fit hybrid eHev. Full tank 35L can travel 850km..



FEATURED RESOURCES


---

---

COE Results
Latest COE bidding results and historical price trends
---

---

---

---

COE RESULTS

Round 2
June 2022
Brought to you by:

CAT A
$74,989

CAT B
$106,001

CAT C
$53,011

CAT E
$104,400
POPULAR CARS BY VEHICLE TYPE