CAR MAKES

SPONSORED CONTENT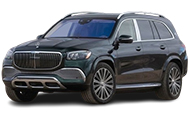 Mercedes-Benz Maybach GLS-Class F1 Auto Edition
2021 Maybach GLS-Class now available for viewing with F1 Auto Cars. Ready stocks available.
Consumer Car Reviews
It's firm, quite firm indeed. The new Peugeot 2008's handling has been praised elsewhere, and its not really hard to see why. If you're after that soft French vehicle ride, this is not for you. Instead, what this 2008 offers is a bit of zesty fun and style.
It's soft, comfortable, and great for the whole family. This Citroen C5 is now available with just a 1.2-litre unit, so there's less road tax to pay, and less frequent visits to the petrol station.
If you're looking to make a statement, or don't run a run-of-the-mill SUV, but also don't want to pay a premium price for your vehicle, this Citroen C4 could be the answer you've been looking for.



FEATURED RESOURCES


---

---

COE Results
Latest COE bidding results and historical price trends
---

---

---

---

COE RESULTS

Round 2
September 2022
Brought to you by:

CAT A
$84,000

CAT B
$108,051

CAT C
$67,001

CAT E
$107,201
POPULAR CARS BY VEHICLE TYPE