CAR MAKES

SPONSORED CONTENT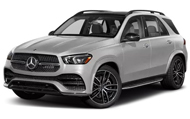 Mercedes-Benz GLE-Class Mild Hybrid 2019 F1 Auto Cars Edition
Attractive Savings, Guaranteed Delivery! Visit our showroom today for the best deals in town!
Consumer Car Reviews
Test drove this, was surprised by the amount of space. Rear legroom is good and also boot space for something supposed to be a compact crossover. Interior, can't fight many in the market especially when you compare to japanese and korean makes. drive is also good. Perky drive as it is a turbo 1.5 tsi along with dsg. Does not feel underpowered at all. Step a bit the car sure go.. Dont even need to put into Sports mode. apple carplay android auto as standard across all trims. Best is Style trim - good value.
Always thought the older outback was quite cool, was basically a jacked up version of the legacy with a flat-6 NA engine. Very unique car. New car is a big step up. Went for a test drive and i am impressed by the refinement and cabin materials. Very relaxing drive with very little noise and vibration. Overall is a nice drive. Only thing is that is not so powerful compared to many turbo competitors these days, even tho the outback never had turbo back then either. Fuel economy also but it is expected from Subaru car. Drive it normally, with normal throttle input is ok.
Owned the 2018 Honda Fit Hybrid (base spec) for 14 months. This car, with it's sporty styling as compared to the previous generation of Fit GE, won me over with it's handsome looks and practicality. It's refined in EV mode, accelerates quickly due to the 7 speed DCT. However, when switching over from EV to petrol mode (forced charge due to low battery, or hard acceleration), the noise is apparent, rough and unbearable. Other than that, the endless opportunities for mod and accessories available is a joy to behold!



FEATURED RESOURCES


---

---

COE Results
Latest COE bidding results and historical price trends
---

---

---

---

COE RESULTS

Round 1
April 2021
Brought to you by:

CAT A
$45,600

CAT B
$52,309

CAT C
$36,134

CAT E
$52,200
POPULAR CARS BY VEHICLE TYPE