Past Car
Models no longer being sold by local distributors.
Model unavailable since Feb 2012
Car Review - Geely CK
10 Oct 2008 | Geely Reviews
The Geely might be another car from China, but at least it has an honourable amount of originality and doesn't pretend to be something that it isn't.
Consumer Reviews of Geely CK
OVERALL RATING
14 Reviewers
2.5 out of 5

Comfort
2/5
Reliability
2.5/5
Handling
2.5/5
Features
2.5/5
Exterior Styling
3/5
Interior Design
2/5
Value for money
3.5/5
Engine Performance
2/5
8 out of 14 (57.1%) reviewers said they would recommend this vehicle to a friend.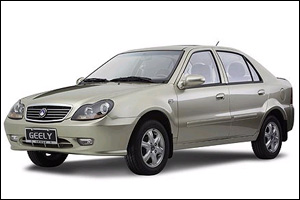 Geely CK
2.5 stars - based on 14 reviews