This is an old car model that is no longer for sale by the local distributor since Dec 2007.
› Go To Picture Gallery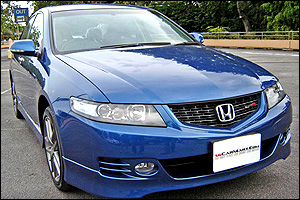 Sold by
Built in
Japan (launched 2005)
Variants
User Ratings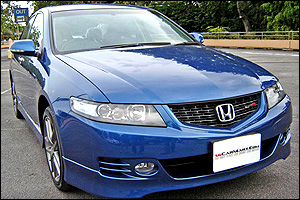 Honda Accord Euro R
4.5 stars - based on 2 reviews

---
| | |
| --- | --- |
| | The best car ever made by Honda ` |
I bought the Accord Euro R in 2016. I was very impressed by the power delivered and the reliability of the Honda K20A engine. The engine feels great and lively. The exhaust tone is bassy and it's legally loud. Comes with a 6-speed gearbox, and shifting gears feels amazing and positive. The maintenance is relatively low and easy to maintain. I bought it because of the price compared to Type R and I feel that it is very practical for daily use in Singapore. It comes with huge boot space and the rear seats are spacious for my family. The seats are very comfortable and made by Recaro racing and it comes with a Momo steering wheel. In terms of the outlook, I would say it's timeless, very exclusive, sporty and yet gentlemanly. To my surprise, the car was well made in Japan with quality and the interior is premium. From my understanding, it's only available in a few Asia countries which are Japan, Hongkong, Taiwan and Singapore. The Accord Euro R has this very unique look which looks Gundam and I will always take a look at it after I parked. I like the Type R outlook but sadly it is almost identical to the Civic 1.3L Hybrid, 1.5L, 1.8L and 2.0L. The Accord outlook is unmistakable as 2.0 and the driver's premium model in Honda. The Accord Euro R is one of the best cars I've ever owned, no regret paying for the premium road tax and insurance. Recommended upgrade parts: -4 pot big brake kit. -17x8JJ rims with offset 35 -Open-pot air intake -Mugen short shifter. -Struts bar. -Coilovers. -Rigid collars. -Good tyres.
Read More »
| | |
| --- | --- |
| | Most reliable performance car weve ever had ` |
Its the one of the true all rounder vehicles, Comfort, Performance, Space, fuel efficiency, reliability. Defining characteristics include that amazing K20a R spec Engine, 6 speed gearbox with LSD, Recaro Interior, Momo Steering wheel
Read More »


| | | |
| --- | --- | --- |
| Topic Title | Replies | Last Action |