Past Car
Models no longer being sold by local distributors.
Model unavailable since Sep 2011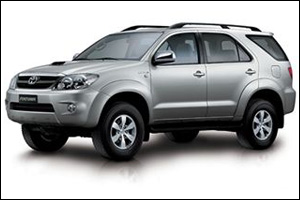 Distributor
Hotline
66311188
Built in
Successor
Toyota Fortuner (2011-2015)
Pricelist
21-Mar Pricelist

Car Review - Toyota Fortuner 2.7
20 May 2009 | Toyota Reviews
We all have seen it towering past us on the roads. Now Toyota has gone and facelifted their revered SUV to keep it more in-line with the rest of the family. So why is the Fortuner that good, and should you consider this for your next SUV purchase?

Topic Title
Replies
Last Action