Past Car
Models no longer being sold by local distributors.
Model unavailable since Dec 2011
Distributor
Hotline
64751118
Built in
Pricelist
11-Jun Pricelist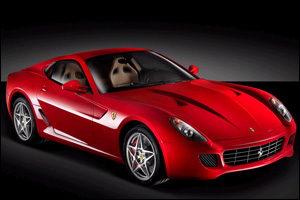 Ferrari 599 GTB Fiorano
4 stars - based on 1 reviews

| | |
| --- | --- |
| No-one can quite believe how good the 59... | |
The GTB wouldn't meet the demands of its market if it wasn't superbly comfortable and refined. Yes, you can wring its noisy neck cross-country, but you can also waft about as a picture of calm and dignity. A top speed of 205mph is a good indication of just what the 599 is about, but that's only half the story. Super-slick sequential manual gearbox and 434lb ft of torque mean there's never a moment when it can't knock the wind out of you.The 599 GTB gets the nod for the simple reason that it is so damn good. For $1,150,000 you'd expect the 599 to be pretty bloody well screwed together, and it is. Fingers crossed for all that ultra-hi-tech Italian electronica, but no problems to report thus far.
Read More »

Receive 3 MCF points when you submit a review

Topic Title
Replies
Last Action