Past Car
Models no longer being sold by local distributors.
Model unavailable since Mar 2012
Distributor
Hotline
Built in
Pricelist
15-Jun Pricelist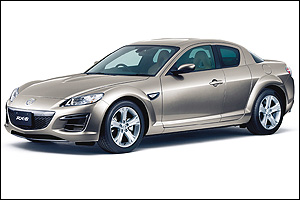 Mazda RX8
4 stars - based on 4 reviews
Car Review - Mazda RX-8 1.3 (A)
Is its signature RENESIS rotary engine good enough to make this sports car go zoom-zoom? Julian takes the car out for a heart to heart experience.

Topic Title
Replies
Last Action