Past Car
Models no longer being sold by local distributors.
Model unavailable since Aug 2015
Distributor
Hotline
Built in
Successor
Rolls-Royce Ghost Series II (2015-2020)
Pricelist
24-Jul Pricelist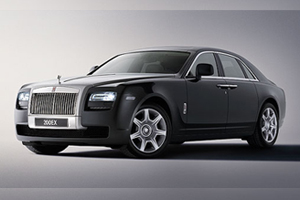 Rolls-Royce Ghost
5 stars - based on 1 reviews


| | |
| --- | --- |
| | The RR that makes you feel PROUD ! |
Went by to catch a glimpse of this rich man's car. Was amazed by the looks compared to you see it on the roads. The sales person's explaination was excellent in terms of features, additionals, etc... True enough that owning a Rolls Royce, you will not feel lose out easily comparing to other similar category of makes whereby other makes will let you face the situation of EOL and different design and looks that makes you feel outdated and wanting to change it sooner. But definately not Rolls Royce. Owning this make and its range of cars will keep you up to date and given the massive options (with a price to pay), you can always make changes or rather minor ones in terms of looks which you will not feel outcast when you drive this gorgeous car out. Finally, driving a Rolls Royce (if you have deep pockets) will definately let you have the WOW factor when you sit down, taking out your key fob and put it on the table. That's where other makes of the same category will need to hide.
Read More »


Topic Title
Replies
Last Action