This is an old car model that is no longer for sale by the local distributor since May 2015.
Click here for the new model
BMW X1
that is currently for sale.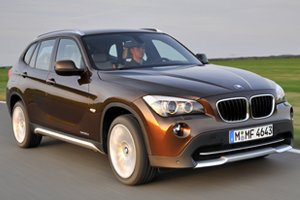 Built in
Successor
BMW X1 (2015-2022)
User Ratings
| | | |
| --- | --- | --- |
| $196,800 (May 2015) | | |

14.7km/L
181 bhp
8-speed (A) Steptronic

| | | |
| --- | --- | --- |
| $200,800 (Jun 2012) | | |

11.9km/L
150 bhp
6-speed (A)

| | | |
| --- | --- | --- |
| $215,800 (May 2015) | | |

14.7km/L
181 bhp
8-speed (A) Steptronic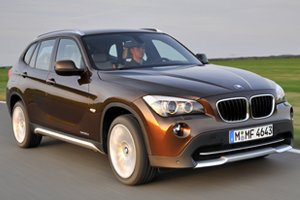 BMW X1
3.5 stars - based on 3 reviews


---
For a bmw, the X1 is quite slow. In my opinion the car have rather slow acceleration and the car boot is not big enough for say 2 golf bags. You do however get many side pocket to store all the stuff. However the car feels very good at singapore speed. It rides comfortably on the expressway and the sunroof is a bonus. The rear legroom seem rather cramp as well.
Read More »
For a BMW it's what you would get for your money. However, what really got me down was that this was the most popular model in recent months! This has become the new Corolla given the COE prices and that pretty much upsets me as to why i must pay so much brand premium for this mass market car. While VW was competing to be the next premium Toyota, BMW and Audi kept their luxury premium reputation. Now it's gone! :( Unless you're a BMW enthusiast who knows how to appreciate technology and innovation more than driving pleasure and human skill, this car isn't for you. Unfortunately i would cross this model first off the "It's a BMW" list... there's no pride in owning this model.
Read More »
| | |
| --- | --- |
| | Actually, the car is pretty good! ` |
The car is pretty good provided is has been well optioned. Actually got my x1 for about 2 months. On paper, the power output made the car seem very slow and underpowered but after the break in period, i feel the car is adequate for Singapore roads. Acceleration is really nothing to rave about, but i find the car pretty stable at high speeds and cornering is good. The cabin is pretty quiet pass 100km/h. Stock sound system is also not too shabby. The car is essentially a 3 series but in a SUV body. But as it is not as high as regular SUVs the car is still quite like a sedan. The size of the car is very similar to that of a Honda Civic but taller. To be honest, if you are getting this as a family ride you are better off with a Honda Civic as the Honda Civic is more generous with the rear passenger space and the boot! * had the car for 2 months so i cant rate reliability.
Read More »


BMW X1 (Launch Date: December 2022)
| | | |
| --- | --- | --- |
| Topic Title | Replies | Last Action |