This is an old car model that is no longer for sale by the local distributor since Jun 2015.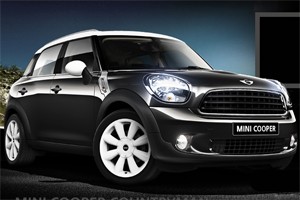 Built in
Successor
MINI Cooper Countryman (2014-2016)
User Ratings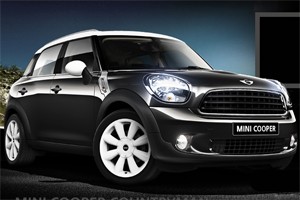 MINI Cooper Countryman
4 stars - based on 2 reviews

---
| | |
| --- | --- |
| | MINI Cooper Countryman Deserves To Be The BEST ! ` |
I have always been a big fan of MINI. I like the special unique fun,sporty image of the MINI and it suits perfectly a young city working class lady like me who want something quick to drive around town that seats a few people and can hold a week's worth of groceries. Since I am getting married soon, I am now looking at a car that can let me have the best in both world - MINI that is more family-friendly. After looking around for a while , I have finally found my ideal car - the MINI Cooper Countryman. Since I have always admired MINI COOPER in the past,, I am confident I won't be disappointed when I check out the 2011 MINI Cooper Countryman. "Overall, there is no mistaking the family lineage." I have test drive a MINI Cooper Countryman and my review is , it is the BEST car I have ever driven. MINI Cooper Countryman is a new crossover from MINI that's both sporty and family-friendly.In the past, many people have the impression that MINI is only for young city dwellers without kids but MINI Cooper Countryman changes it all.The Countryman tries to mix utilitarianism and good performance and it succeeds ! This wagon offers almost three times as much cargo capacity as the Cooper hatchback, along with a usable rear seat.It's actually roomy enough to fit six-foot tall passengers, and adults who sit in the back will be relatively comfortable. In addition to being larger, the Countryman also sits higher off the ground, which gives drivers a more commanding view of the road, which is something test drivers appreciate. If you are looking for a small compact fun-ride car that can seat more people, look no further.The MINI Counryman is simply more fun and comfortable to drive, thanks to its customization options and entertaining handling.
Read More »
| | |
| --- | --- |
| | The first truly family friendly Mini is a raspberry in the face of its history, ... ` |
After years of ignoring the criticism, Mini's designers have finally dispensed with the crappy silver plastic trum around the instruments as found in the hatchback. Instead they have integrated them into a meatier, soft-touch dash material that looks and feels far more premium. The Countryman drives like a Mini should, with its transverse engine keeping the weight well behind the front wheels, making the nose lively and responsive to steering input. And despite a 10mm increase in ride height there is a conspicuous absence of body roll in tight, fast corners. And a potential boon for the Cooper S, and Cooper D alongside it, is the option of Mini's 'ALL4' four-wheel-drive system. The Countryman remains in essence a front-wheel-drive car, the system works as both safety feature and performance tool, providing excellent levels of grip and goes in conjunction with Mini's suitably non-invasive traction control. In the back, where every prospective Countryman buyer will be heading first, it's genuinely impressive. There's real head and leg room and the rear seats can be adjusted back and forth to create more space in the boot as required. Mini's first four-door will be offered as either a four-seater, with these two adjustable rears and masses of elbow room, or as a slightly more practical five seater - bit more of a squeeze, but spacious nonetheless. If you plump for the four-seater, however, you get a central rail than runs from front to rear of the cabin onto which you can clip any number of functional aftermarket options, like a storage box, armrest or iPod holder. At 350 litres, the Countryman's boot is 90 litres more than Clubman's.
Read More »


$0 down payment, 100% ownership freedom.
Flexible 3 to 36 months
Fixed monthly fee
Explore Car Leasing now!
| | | |
| --- | --- | --- |
| Topic Title | Replies | Last Action |