› Go To Picture Gallery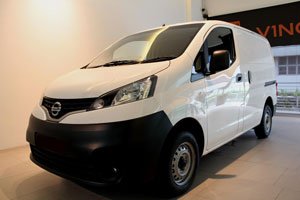 We have some dealers currently running very good deals on the Nissan NV200 Petrol. Get them to contact you directly with more info.
13.7km/L
108bhp
13.7km/L
108bhp
Some of our dealers have Ready Stock vehicles that have cleared all LTA paperwork and ready to be registered immediately.

This has been verified by sgCarMart with the VITAS Approval Code(VAC) issued by LTA

» View all the Nissan NV200 Petrol that are Ready Stock.
Tel: 63863322 / 90180303

Tel: 90681800

Tel: 62508527 / 90260360
Tel: 65094225 / 98892929

Tel: 65560100 / 87810100

Tel: 67457076 / 91760498
Showing 9 out of 21 dealers selling this Nissan NV200 Petrol