This is an old car model that is no longer for sale by the local distributor since Mar 2015.
Click here for the new model
Audi A6 Avant
that is currently for sale.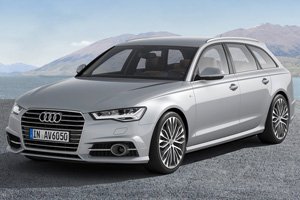 Built in

Germany

(launched 2012, facelifted Aug-2017)

Successor
Audi A6 Avant Mild Hybrid (2020)
Predecessor
Audi A6 Avant (2005-2008)
User Ratings
No review posted. Be the first to Rate it!
| | | |
| --- | --- | --- |
| $240,666 (Jul 2018) | | |

16.9km/L
190 bhp
7-speed (A) S tronic

| | | |
| --- | --- | --- |
| $364,400 (Jun 2017) | | |

12.8km/L
333 bhp
7-speed (A) S-tronic

| | | |
| --- | --- | --- |
| $243,000 (Feb 2015) | | |

12.3km/L
180 bhp
6-speed (A) Multitronic

| | | |
| --- | --- | --- |
| $245,586 (Aug 2017) | | |

16.9km/L
190 bhp
7-speed (A) S-tronic

| | | |
| --- | --- | --- |
| $260,900 (Jan 2016) | | |

16.9km/L
190 bhp
7-speed (A) S-tronic

| | | |
| --- | --- | --- |
| $359,300 (May 2013) | | |

9.2km/L
300 bhp
7-speed (A) S-tronic
| | | |
| --- | --- | --- |
| Topic Title | Replies | Last Action |