This is an old car model that is no longer for sale by the local distributor since Apr 2016.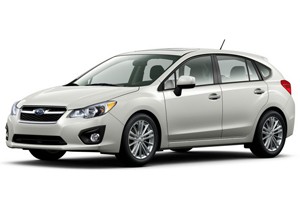 Built in
Successor
Subaru Impreza 5D (2017)
Predecessor
Subaru Impreza 5D (2007-2011)
User Ratings
| | | |
| --- | --- | --- |
| $99,800 (Mar 2016) | | |

12.7km/L
113 bhp
Lineartronic CVT (A)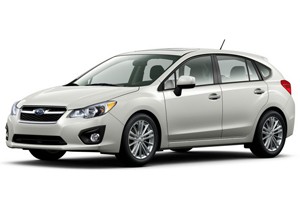 Subaru Impreza 5D
3.5 stars - based on 2 reviews


---
| | |
| --- | --- |
| | Sporty Subaru Impreza 5D ` |
This is a stylish sporty monster with Pros factors like the way it is being driven and handled, it has excellent stability as compared to many other Japanese made. The two factors on stability and handling make this ride stand out from the rest! Its Sporty outlook given its solid feel when driven plus its AWD enhanced its handlings. This is what you expect from this impreza! The driving is very stable, once it's performing cruising, it's really very stable. For the cornering, its excelled very well! For sports enthusiast who like to modify, parts like bodykit may need more effort to find. By changing the rims, this car can bring out sportiness style feel and stable when going on high speed.
Read More »
| | |
| --- | --- |
| | Impressive Impreza but not as fruitful as it seems... ` |
Took this for a test drive many months back and it came as still as not powerful as it should be comparing to its previous generations. The ride was good as being boxer 4WD is excellent in its make. Features wise have slight improvement but the engine noise still stays which have slight improvement. Overall, its an ok car but given a choice, I rather take Altis or Cerato.
Read More »


| | | |
| --- | --- | --- |
| Topic Title | Replies | Last Action |