This is an old car model that is no longer for sale by the local distributor since Nov 2014.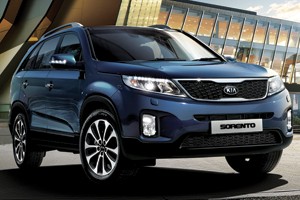 Built in
Successor
Kia Sorento (2015-2016)
Predecessor
Kia Sorento (2009-2013)
User Ratings
| | | |
| --- | --- | --- |
| $165,999 (Nov 2014) | | |

11.6km/L
189 bhp
6-speed (A)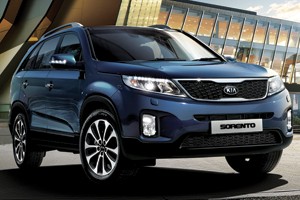 Kia Sorento
4 stars - based on 2 reviews


---
Test drove the Petrol variant with my family. Pick up was quite comparable with my current ride, moreover from a 7 seater SUV which is heavier. Full of features that you'll only expect to see in a premium conti make. Color LCD at the dash, makes the drive more interesting.
Read More »
| | |
| --- | --- |
| | Kia Sorento 2.2 AWD Diesel ` |
Test drive the 2.2 Diesel model over a weekend during the breakfast with Torque. The drive and handling of the car is good, can even feels the little G-Force when you floor it all the way. This model also come with Auto Parking Assist for only parallel parking, which the driver still have to take care of the gear shift, brake. It's take longer to park then you park it manually. Equipments wise are good, ABS with EBD is standard. So is the cruise control and manual shift gear. Rear moon roof and front sun roof also standard for the 2.2 diesel model.
Read More »


| | | |
| --- | --- | --- |
| Topic Title | Replies | Last Action |