This is an old car model that is no longer for sale by the local distributor since Aug 2015.
Click here for the new model
Jaguar XF
that is currently for sale.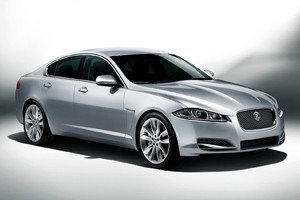 Built in
Successor
Jaguar XF (2015)
Predecessor
Jaguar XF (2008-2013)
User Ratings
| | | |
| --- | --- | --- |
| $194,999 (Jul 2015) | | |

11.2km/L
237 bhp
8-speed (A)

| | | |
| --- | --- | --- |
| $315,000 (Mar 2015) | | |

10.4km/L
335 bhp
8-speed (A) Jaguar Sequential Shift

| | | |
| --- | --- | --- |
| $510,000 (Nov 2014) | | |

8.6km/L
502 bhp
8-speed (A) Jaguar Sequential Shift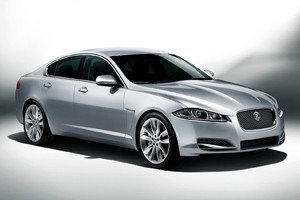 Jaguar XF
3.5 stars - based on 3 reviews


---
Part of my car shopping trip. Was impressed with the interior having sat in a friend's. The specs looked good too and i like the looks of the XF.
Read More »
| | |
| --- | --- |
| | The Most Head Turner Car I've Owned ` |
Been driving Jaguar XF recently. This car offers powerful engine , nimble handling and a handsome , well-appointed interior . XF handles well for the class , cornering like a lighter and more nimble car . It has delightfully tactile steering , giving it a helm for livelier than the relatively relaxed car it controls. I Love the lovely interior , a sort of techno update on old-world opulence that celebrates aluminium and LCD's as much as it does for wood and leather . The wood combines well with the aluminium to give a contemporary appearance . The XF proves that Jaguar is back to its best when it comes to building luxury saloons.
Read More »
| | |
| --- | --- |
| | eXtremely Fantastic XF. ` |
Went to try out this beast since was somehow got myself "invited" to test drive as a friend was looking at this vs another make. First look.....impressive styling for the exterior...the beast logo somehow hides on the mesh part than the previously stand out on the bonnet. Nice curvy LED lights too. Inside look...luxury as its class. Gearbox springs up once u hit the START button...nice ! Trimmings are excellent in quality and legroom and head space are adequate too. Drive....on the step of the throttle, it springs into life just like the beast itself as a real animal. Pickup was tremendously quick, gear changes are as well...the torque of this car is fabulous too. Tried to overtake on a highway, its never been so easy and much more better and efficient than some other makes of this class I tried which are good too but this is BEST and beaten the rest for this flat down. Cornering was also excellent for this size as well. Overall, its a powerful car in its class but only drawback is lack of luxury or safety gadgets or features, in comparison to its competitors like Mercedes Benz and BMW or even Audi which hope Jaguar will look into it soon.
Read More »


$0 down payment, 100% ownership freedom.
Flexible 3 to 36 months
Fixed monthly fee
Explore Car Leasing now!
| | | |
| --- | --- | --- |
| Topic Title | Replies | Last Action |