Past Car
Models no longer being sold by local distributors.
Model unavailable since Dec 2017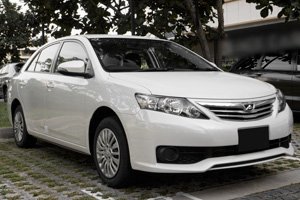 Toyota Allion
4.5 stars - based on 1 reviews

| | |
| --- | --- |
| | Great reliability and excellent fc |
I owned the Allion from 2008 to 2015. This car is probably the best fc car I have driven. It can easily click 14km/l for each top up at the petrol station. Response is good for 1.5l transmission. It won't disappoint at start line and during over taking. The car feel torquey and ready to chiong at your right foot's command. External wise is what attracted me first. I feel the rear is really cool with the right curves. Interior is also better than most compact sedans at this price range.
Read More »


Topic Title
Replies
Last Action