Past Car
Models no longer being sold by local distributors.
Model unavailable since Oct 2019
-
13.5km/L
245bhp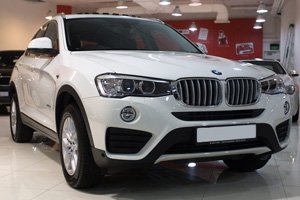 BMW X4 2014
4 stars - based on 1 reviews

| | |
| --- | --- |
| Solid Build! Awesome Ride! Powerful too! | |
3rd BMW in 12 months and by far the best ride. The AWD makes the car so stable yet the active suspension helps to comfort all inside even through humps and unevenness. The power (28i) is good and I would say feels more powerful than what was stated at 240HP. NAV is beautiful! With LIVE updates and wide screen, hehehehe... I had the maroon inside with red stitching, NICE!!! At first I was worried about the rear view but I've got no issues at all and in fact I can see rather clearly my rear. The height is not too high but yet can see real far. Overall, this is a wonderful car for me and my wife. Solid drive! Sheer Driving Pleasure!
Read More »


Topic Title
Replies
Last Action