This is an old car model that is no longer for sale by the local distributor since Sep 2022.
› Go To Picture Gallery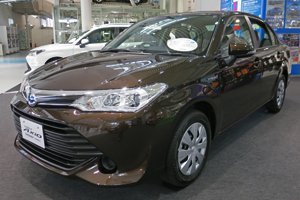 Sold by
Built in
Japan (launched 2015)
Variants
User Ratings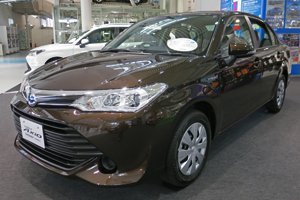 Toyota Corolla Axio Hybrid
3.5 stars - based on 1 reviews

---
| | |
| --- | --- |
| | Reliability now paired with a nice facelift ` |
I have driven the old Axio owned by my friend and it was a really boring car. I was in the market for a new car and happened to chance upon this new Axio Hybrid. The first thing that drew me to it is because its a Toyota, and everyone who knows that cars exist knows that these things are built to last. The new version of the Axio looks heaps better than the previous "Uncle" Mobile. And it being a hybrid means that I would probably have to visit the petrol station once every few years. No, not really but you get the idea.
Read More »


| | | |
| --- | --- | --- |
| Topic Title | Replies | Last Action |