› Go To Picture Gallery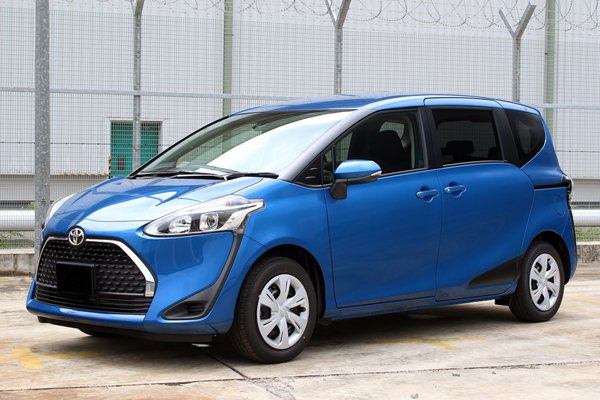 | | | |
| --- | --- | --- |
| | Sold by | |
| | Built in | Japan (launched 2015, facelifted Apr-2019) |
| | Variants | |
| | Predecessor | Toyota Sienta (2006-2014) |
| | User Ratings | |
We have some dealers currently running very good deals on the Toyota Sienta 2015. Get them to contact you directly with more info.
20.2km/L
107bhp

20.2km/L
107bhp

20.2km/L
107bhp

20.2km/L
107bhp

20.2km/L
107bhp

20.2km/L
107bhp
Tel: 63974080 / 91156750

Tel: 65709482 / 88691179

Tel: 68460020 / 68460020
Tel: 65700007 / 96196637

Tel: 97616452

Tel: 63666000 / 97616200
Tel: 96227525

Tel: 67441900 / 98808838
Showing 8 dealers selling this Toyota Sienta 2015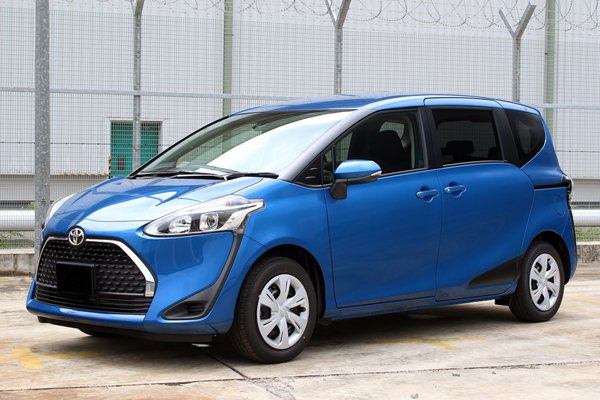 Toyota Sienta 2015
4.5 stars - based on 2 reviews

---
| | |
| --- | --- |
| | Small Compact MPV for the Family ` |
Sienta is indeed a unique design compact minivan MPV. The design of the car is funky and the interior is really flexible in terms of space. I am surprise on the overall leg room. Especially in the 3rd row which can fit 2 big size adult. This car is only a 1.5L car. Do not expect high performance power compare to a 1.8 above MPV. Overall I have tested with 7 full adults in the car driving around Singapore. Power is not really a issue. Just be a safe driver.. Fuel Consumption is good. Avg can get around 12-15Km/L. (For Petrol Model). Aircon is strong. Price is really good value.
Read More »
| | |
| --- | --- |
| | A Uniquely Remarkable Car ` |
Sienta is a truly unique car. Toyota took pride in the design of this vehicle evident from its launch in Japan in Jul 2015. The interior is chic, classy and spacious. You are unlikely to tell from the outside. Toyota packed it with its latest Safety Sense C technology. With an FC of about 20km/l, the fuel savings is substantial over a 10 year period. In the looks department, the Sienta is sporty, fun and light. Needs a bit of adjustment to appreciate it. It took me two days. For someone who doesn't want a big cumbersome car to drive to office from Mon to Fri and yet requires a 7-seater over the weekends, Sienta is indeed the car to consider.
Read More »


| | | |
| --- | --- | --- |
| Topic Title | Replies | Last Action |