This is an old car model that is no longer for sale by the local distributor since Jan 2019.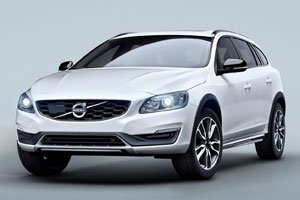 Built in
Successor
Volvo V60 Cross Country Mild Hybrid (2021)
User Ratings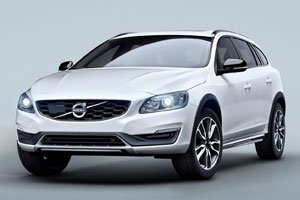 Volvo V60 Cross Country
3 stars - based on 3 reviews


---
I've been a long Volvo fan and had 6 Volvos (XC90, V70, S60, XC60, V60CC, V40) in the household. The V70 was the best Volvo i've ever owned. 8 years without any major hiccups with just wear and tear components that needed replacement. I thought it was time for a change and purchased a management unit V60CC. Unfortunately, that decision turned out to be a nightmare. The car had problems coming up every month, from failing a turbo control valve to fuel canisters to seat electronics to suspension knocking noises - all of which i've not faced on my V70 (or the other Volvos) in the past. I had to constantly send my car down almost every single month and I wish I had just extended the COE of my V70. I've since sold the car as i'm sick and tired of constantly sending my car down to rectify issues. So yes, I will not recommend the outgoing P3/EUCD 60 series to anyone. Go for the older 5/6 cylinders or at least, wait for the SPA/CMA facelifts.
Read More »
Had the chance to test drive the V60 CC, and i found it to be a surprising if slightly confusing car. On one hand, the car drives well. Visibility with the raised height is excellent, engine really smooth and sweeter than the XC90, handles well too. Its a really good solid car, all things considered. However, its also a little confusing for two reason. First, the interior feels...Old. Especially after stepping out of the XC90 and into this, you cannot help but feel like this car kinda forgot to walk into this generation. Its still very well put together, but it needs updating. The other thing that i found confusing is just the character of the car, because its not really an off-road vehicle like the xc series, but its not really just a family estate car either. It tries to do a little of both, and while i can understand the thinking behind that, i'm not sure it makes total sense to me.
Read More »
Test drove this car a few days back at Wearnes. Gave me quite an impression actually cos of its raised height from the S60. I like that it has decent performance and handles pretty well too. However, the lacking point of this car is its dated interior (like the S60) with its numpad in the centre console...Not really my kind of style. My guess is that they may update it with the tablet-styled ones like the XC90 but that may be awhile since this car arrived onto SG shores only recently. Driving: It's a stable car with good weighted steering and good feedback. At town speeds, it's more than manageable. Parking is easy with good visibility. Equipment: It's decent but it's by no mean great considering that it isn't a cheap car (Info Screen is a tad small, but it's clear and vivid). Can't really have a proper comparison here as not many cars rival the V60 CC's segment. But the build quality is good; Solid and well-built together. Storage: Let's face it, storage is decent but if you really want lots of storage with room to spare, this isn't the car for you. It's the size of the V60 Estate throughout the cabin albeit the raised height. Don't get me wrong, it's by no means small but you can get alot more storage space for other cars of this price point and lower. Engine: Potent, minimal turbo lag. Test drove XC60, XC90 and this and found that the V60 CC has the best throttle response and engine feedback. Gets up to speed really quickly. Conclusion: You won't go wrong with this choice. Yes, it's more of a lifestyle choice but it's a practical one as well. Worth looking at it if you're up for something different from the S60s but don't wanna spend too much (as compared to an XC60). My take is that the targeted audience would be younger family who wants something different and it's a different lifestyle choice (not a bad thing) that they wanna pursue (but if you're an older family, let no one criticize your choice; Go for it!)
Read More »


$0 down payment, 100% ownership freedom.
Flexible 3 to 36 months
Fixed monthly fee
Explore Car Leasing now!
| | | |
| --- | --- | --- |
| Topic Title | Replies | Last Action |