We have some dealers currently running very good deals on the BMW 7 Series. Get them to contact you directly with more info.
14.3km/L
326bhp
12.7km/L
335bhp
14.3km/L
326bhp
12.7km/L
335bhp
12.7km/L
335bhp
Some of our dealers have Ready Stock vehicles that have cleared all LTA paperwork and ready to be registered immediately.

This has been verified by sgCarMart with the VITAS Approval Code(VAC) issued by LTA

» View all the BMW 7 Series that are Ready Stock.
Tel: 62506696 / 96375329

Tel: 62513352 / 97696000

Tel: 69800891 / 98111555
Tel: 64731119 / 92261119

Tel: 67441900 / 98808838

Tel: 64650258 / 94553667
Showing 9 dealers selling this BMW 7 Series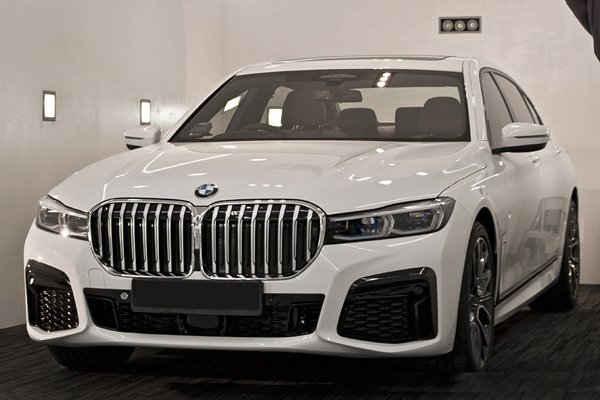 BMW 7 Series
4 stars - based on 2 reviews
Car Review - BMW 730i M-Sport (A)
The new BMW 730i continues the trend of downsized engines, but has that affected the comfort, luxury and drive quality that the 7 Series epitomises?


Drove the new bmw 7 series, i was very impressed by the level of comfort and luxury. The car is very spacious and decked out in super high levels of quality. It's quite fun to play with all the lights and massaging seats and what not. I like that the passenger at the back has an ipad that can control many of the vehicle's settings as well. The leg room at the back is beyond generous. the car is also super comfortable to drive, soaks up all the bumps in the road very well. The eco mode can feel quite lacklustre in terms of trying to get up to speed, with not much low end torque, but that's understandable. I like that at low speeds the steering is light, making it easy to negotiate turns. The engine is nice and quiet, there is turbo lag but again, i'm not too surprised, also considering how big and heavy the car is. overall, its a really high quality, luxurious and comfortable car.
Read More »

The new bmw 7 series is a complex car, there is no escaping that. It's packed full with technology, and there's so many things going on. Before even getting in there's a cool smartphone like key, and once you get in you are surrounded by a ton of technology. driving the car, its hard to escape its sheer size. That being said, the car actually drives well. The engine is smooth and powerful, road handling is assured. Steering is light, which helps to conceal the cars size. the interior is quite well decked out as well, comfortable, and surrounded by lots of gizmos. Didnt have time to even go through maybe 20% Of them. I suspect its a car thats nicer sitting in the rear than behind the steering wheel.
Read More »


Topic Title
Replies
Last Action