We have some dealers currently running very good deals on the Mercedes-Benz E-Class Saloon. Get them to contact you directly with more info.
15.9km/L
181bhp
15.2km/L
208bhp
13.9km/L
245bhp
n/a
396bhp
12.7km/L
563bhp
Some of our dealers have Ready Stock vehicles that have cleared all LTA paperwork and ready to be registered immediately.

This has been verified by sgCarMart with the VITAS Approval Code(VAC) issued by LTA

» View all the Mercedes-Benz E-Class Saloon that are Ready Stock.
Tel: 69099880 / 92323333

Tel: 67439933 / 81453288

Tel: 62649492 / 90199911
Showing 9 out of 21 dealers selling this Mercedes-Benz E-Class Saloon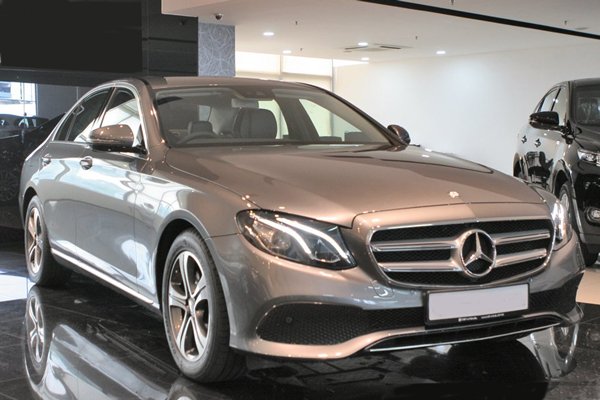 Mercedes-Benz E-Class Saloon
4 stars - based on 17 reviews



I have driven the E200, W213 Avantgarde model for 18 months now. I have had no problems with engine performance. The tyres that came with the car Pirelli MOE extended run-flat tyres made the ride more noisy and uncomfortable over humps and potholes over time. Also these tyres wore out as quickly as only 25,000 km. I made a decision to switch to the Michelin Primacy 4 non run flat tyres during my 30,000km service and immediately the comfort increased several fold with a very quiet ride. Also the rear brake discs wore out in just 30,000km and needed change. The wiper blades as well wear out quite fast (30k km). Otherwise, this car is a dream to drive. With ECO mode (with glide function) and on the expressway, I can achieve 8L per 100km sometimes. So pretty economical engine for a big car. Shall review again at 3 years (end of warranty)
Read More »

My family owned this car for a year and I am lucky enough to take it for a spin occasionally. Here is my overdue review... car owned: E200 Exclusive I was told the exclusive model comes with better leather trim and my family took this variant. Comfortable ride, generous seating space, especially 2nd row (I am 1.8M tall), quiet engine when cruising.
Read More »


Topic Title
Replies
Last Action