| | | |
| --- | --- | --- |
| | Sold by | Parallel Importers | 15 dealers |
| | Built in | Japan (launched 2016, facelifted May-2020) |
| | Variants | |
We have some dealers currently running very good deals on the Honda Freed. Get them to contact you directly with more info.
21.6km/L
124bhp
21.6km/L
124bhp
21.6km/L
124bhp
21.6km/L
124bhp
21.6km/L
124bhp
Some of our dealers have Ready Stock vehicles that have cleared all LTA paperwork and ready to be registered immediately.

This has been verified by sgCarMart with the VITAS Approval Code(VAC) issued by LTA

» View all the Honda Freed that are Ready Stock.
Tel: 67457588 / 98583350

Tel: 65709482 / 88691179

Tel: 62228882 / 97678882
Tel: 69043020 / 96875005

Tel: 63974080 / 81278060

Tel: 63666000 / 86666565
Showing 9 out of 15 dealers selling this Honda Freed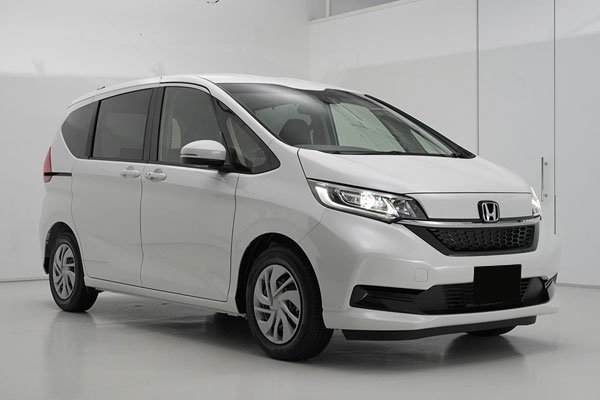 Honda Freed
4 stars - based on 2 reviews

| | |
| --- | --- |
| | Very worthwhile MPV for family oriented people! |
Was looking for an MPV to replace my old sedan. Budget was below $100k. Checked out Sienta, Freed and Wish. The Wish was a bit too low and does not have sliding doors, more expensive than Sienta and Freed also. The Sienta, although very similar to the Freed, has alot less space vertically and width wise. Therefore, i decided on the FREED because there is so much more space and has sliding doors. When adjusted properly, all 7 seats can seat even adults, but probably all under 175cm to be really comfortable. The ride is heavy thus very stable. Only issue is that there is no rear air con. Petrol consumption average of 15-16 km/l. Although the specs mentioned the fuel tank is only 36 L, i manage to pump up to 43L. And it can take you about 650km to 700km, non-hybrid mind you. 70% Expressway usage
Read More »
| | |
| --- | --- |
| | Good value to chooice for family |
Internal space is better than Sienta. Confort control when driving. 1.5G non-hybrid is 1 side auto silding door only. If you have enough money recomend to choose the hybird one. The motor only 1500cc, cheep but when starting will feel no power to acc. Totally, it's a good choice for limited budget family.
Read More »


Topic Title
Replies
Last Action