Past Car
Models no longer being sold by local distributors.
Model unavailable since Jul 2020
-
13.2km/L
255bhp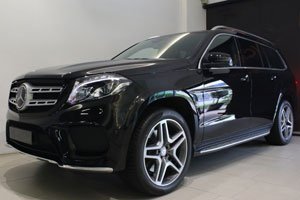 Mercedes-Benz GLS-Class Diesel
4 stars - based on 1 reviews

| | |
| --- | --- |
| One of the largest and most practical SU... | |
The GLS has an insane amount of cabin space, it has seven seats that fit seven full sized adults comfortably. It's like flying business class. Being so huge, it's a really practical SUV too. I can haul tons of stuff and people at the same time without having to go back for a second trip. Safety features on this thing really put my mind at ease, especially after a long day at work. I don't have to worry too much about getting into an accident.
Read More »