Past Car
Models no longer being sold by local distributors.
Model unavailable since Apr 2021
Distributor
Hotline
Built in

Sweden

(launched 2017, facelifted Dec-2020)

Pricelist
06-May Pricelist
| | | |
| --- | --- | --- |
| $259,000 (Apr 2019) | | |

13.7km/L
250bhp
8-speed (A) Geartronic

| | | |
| --- | --- | --- |
| $263,000 (Apr 2021) | | |

12.3km/L
316bhp
8-speed (A)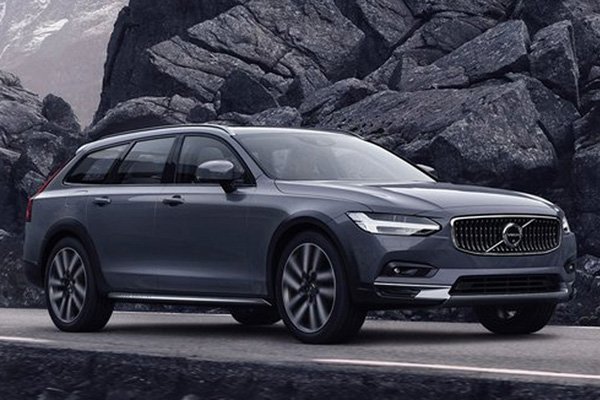 Volvo V90 Cross Country
4 stars - based on 3 reviews


| | |
| --- | --- |
| | The Versatile & Luxurious Wagon |
The V90 Cross Country from Volvo, is a station wagon and a luxurious one at that. The V90 Cross Country offers two rows of seats like the S90 (the car on which it is based) and an AWD system making it one of the most unique product in this segment. The design is clean, as you would expect from a Volvo and the car comes loaded with loads of safety and creature-comfort features. The car offers huge cargo space and comes with a really efficient transmission that would let you go anywhere, overall making it an extremely option.
Read More »
| | |
| --- | --- |
| | More comfortable than the V90 |
I've test driven both the V90 and the Cross Country. And I have to say I prefer the CC to the base version for a few reasons. First up is how comfortable the CC rides compared to the other. With an increased ride height and more suspension travel, the Cross Country makes you feel like you're floating over bumps in the road. Another advantage to the increased ride height is the easier loading and unloading of stuff in the boot. It's also got a pretty strong engine and doesn't feel slow at all, despite its size. All in all a pretty solid wagon.
Read More »
| | |
| --- | --- |
| | Strong engine, comfortable interior |
The V90 Cross Country is kind of an in-betweener. It's made for city-dwellers who occasionally go off the beaten track. Granted, there aren't many places to go off-road in Singapore but it's nice to know you have the option to. Increased ground clearance and the car's strong engine definitely make city driving a breeze. I can go over humps no problem and overtake those slow road hoggers easily. The cabin is incredibly comfortable and I don't foresee any of my passengers complaining if we were to go on a long road trip.
Read More »