This is an old car model that is no longer for sale by the local distributor since Oct 2017.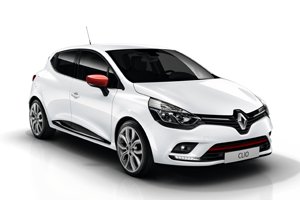 Built in
Predecessor
Renault Clio (2006-2010)
User Ratings
| | | |
| --- | --- | --- |
| $98,999 (Oct 2017) | | |

18.5km/L
120 bhp
6-speed (A) EDC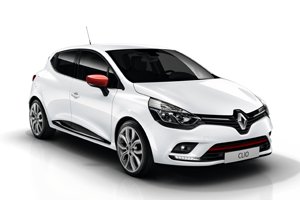 Renault Clio
4 stars - based on 3 reviews


---
| | |
| --- | --- |
| | Good car with beautiful design ` |
I went for a test drive and immediately fell in love with it. The look of this car is stunning. It is quite spacious for both front and rear as well. The boot size is awesome! Tho the interior is rather basic but overall it just fits nicely with the exterior, not too complex. The 1.2L engine is rather powerful and responsive without using the ECO mode. I only use ECO mode on expressway. The moment I exit expressway, I immediately switch off ECO mode. ECO mode makes the car slow in the city. Fuel consumption is ard 14-16km/l tho I expected more. The engine is responsive and It could easily hit 90+Km/h especially when merging into the main expressway. Its power is strong enough to merge easily into the main road, even that tiny GAP (w/o ECO mode on). The steering is wonderful and cornering is fun and steady. Overall, a very good car for daily use.
Read More »
| | |
| --- | --- |
| | Fun to drive car with good looks ` |
The Renault Clio may seem unassuming at first glance, with a 1.2L engine but it's actually a pretty fun to drive car. It isn't the fastest but it's not exactly slow. In fact, it's quite a solid performer in its class. Interior refinement is quite good as well, and the cabin is a comfortable place to be in. I like how the Clio looks as well. Unlike some of the models in Renault's lineup, its design is slightly understated, which adds to its charm.
Read More »
| | |
| --- | --- |
| | Stunning looks and relatively cheap to run ` |
This baby really is a looker. I can't stop staring at it. Every time I park and walk away from the car I instinctively turn around for a last glance. The 1.2 engine on the Clio leaves much to be desired in terms of power and refinement. But it is efficient and should be relatively cheap to run. I'm getting about 14km/l atm and I'm quite pleased with that.
Read More »


| | | |
| --- | --- | --- |
| Topic Title | Replies | Last Action |