Distributor
Hotline
Built in

Netherlands

(launched 2017, facelifted Dec-2020)

Predecessor
MINI Cooper S Countryman (2014-2017)
Pricelist
08-Apr Pricelist
| | | |
| --- | --- | --- |
| $194,888 | | |

$17,000 /yr
16.9km/L
176bhp
7-speed (A) DCT Sport
Price updated 08-Apr-2021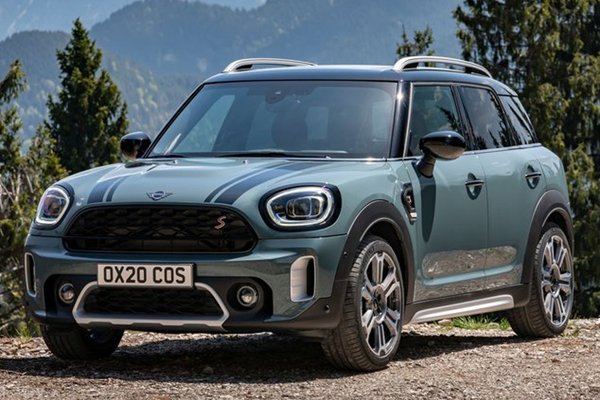 MINI Cooper S Countryman
4 stars - based on 3 reviews


Test drove this model recently. I must say it caters to a niche market. Buyers who want something distinctive, but at the same time not missing out the practicality and handling. Definitely not hot-blooded, "Civil" Is a better word to describe it. It does not have the WOW factor, but is worthy of serious consideration given its positive attributes.
Read More »
| | |
| --- | --- |
| | Excellent value for money package for a luxury and fun crossover |
Test drove a few options before settling on this. Never regretted it since we collected ours! BMW X1 is a let down for us. There is absolutely no premium feel once you step inside. Just the badge only. Esp rear passengers was totally uncomfortable. It's noisy, rough and unrefined. The new Merc GLA also lacks the oomph and the rear passenger side is not premium enough. It boils down to Audi Q3 and this. In the end we made our YOLO based decision to go for the Countryman S version. Q3 can wait till we see older!
Read More »
| | |
| --- | --- |
| | Bigger, better, more practical |
The Mini Cooper S Countryman feels pretty similar to the Countryman, with a few enhancements. It's got more power, which you feel right away. This car still retains much of the Mini DNA (fun to drive small cars). Although it can be argued that it really isn't that mini. I do like the added space though. As a family man, I have a wife, three kids and a dog. I can keep the little rascals in the back seat comfortable with little effort. Ride comfort is a little stiff but it does handle well and interior refinement is top notch.
Read More »


Topic Title
Replies
Last Action