This is an old car model that is no longer for sale by the local distributor since Apr 2018.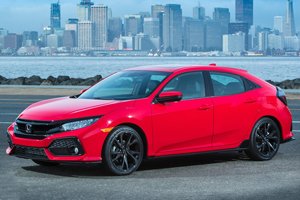 | | | |
| --- | --- | --- |
| $126,999 (Apr 2018) | | |

16.6km/L
170 bhp
Earth Dreams CVT (A)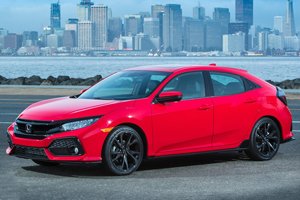 Honda Civic Hatchback
4.5 stars - based on 2 reviews
What We Like

Good-looking

Spacious, comfortable cabin

Punchy engine

Sharp handling

Excellent ride quality

What We Dislike

CVT doesn't encourage sporty behaviour

Significantly more expensive than the Sedan variant


---
| | |
| --- | --- |
| | Rare breed on Singapore roads ` |
Why rare breed? That's because Kah Motor only brings in less than 50 units of 1.5t Civic Hatchbacks and they have cleared pretty much their entire inventory. Its sales were lackluster due to its high price when it was launched... Being $14k more expensive than the Sedan version but Kah had a fire sale in early 2018. I took delivery of my Civic Hatchback in mid April 2018 to replace my aging VW.
Read More »
| | |
| --- | --- |
| | Fast, handles like a hot hatch, rights all the wrongs of its predecessor ` |
Compared to its predecessor, the new Civic Hatch has gotten a lot of things right. It's got a punchy engine and handles like a hot hatch. The Civic also has a really sporty design. Inside, the Civic has got space to rival the Golf and a lot of cubby holes for storing random small items. Interior styling is driver-oriented and it has a modern infotainment system. Nothing else to say really, it's a pretty good car. Well, except for its price.
Read More »


| | | |
| --- | --- | --- |
| Topic Title | Replies | Last Action |