Distributor
Hotline
Built in

Japan

(launched 2017, facelifted Jan-2021)

Predecessor
Subaru XV (2011-2017)
Pricelist
10-Apr Pricelist
| | | |
| --- | --- | --- |
| $110,800 | | |

-
14.3km/L
154bhp
Lineartronic CVT (A)
Price updated 10-Apr-2021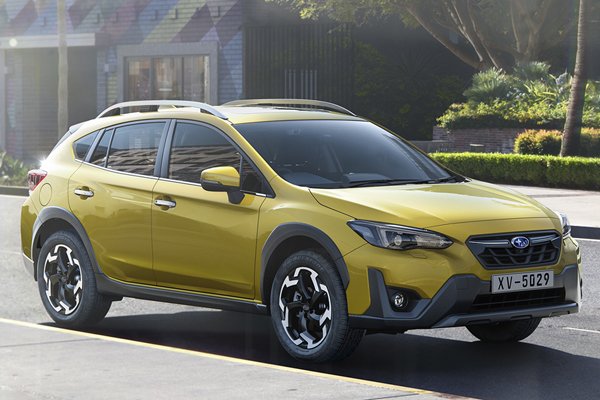 Subaru XV
3.5 stars - based on 20 reviews


I went for a test drive in this car and I must say I'm quite impressed by it overall. The exterior is sporty and rugged and the interior is an upgrade compared to the oldern days Subaru. The noise insulation was pretty solid and the ride was smooth thanks to the 2L engine as well as the AWD system. The car is packed with lots of features and the EyeSight safety technology can be really helpful to the driver in ensuring safety of everyone. The seats are comfortable too. The addition of 360 degree camera to the facelifted model is certainly one of the best features of the car, very useful when parking in tight spaces. Imo, out of all the CUV, this is certainly one of the if not the best out there in the market.
Read More »
| | |
| --- | --- |
| | This car can buy but has a few flaws |
I have owned the current model for coming to 3 years and clocked 60k km. I still like it and never regret buying it. It is a safe, comfortable crossover and is good enough for the money. This car is safe, spacious, well equipped and practical. There are 2 major flaws with this car, read below.
| | |
| --- | --- |
| | Go anywhere in comfort and safety |
My 3rd Subaru after 15 years of turbocharged subies. Sometimes lack the power i am used to when I need it which is not often. Most times adequate and is quick off the line. Best thing is I can rev the engine as hard as I want without fearing money draining away. And if you know the tricks of driving a subie, you are never lacking power delivery most times, which is fine by me. And by the way, this is a very safe, smooth and comfortable car.
Read More »
| | |
| --- | --- |
| | Never forget its lifted Impreza roots |
Arresting, butch flared fenders and aggressive SUV-size tyres give the XV great road presence. Alas, this at its core a lifted/CVT Impreza 2.0 hatchback, and this concept robs it of many practicalities expected of SUVs. Main selling points are value-for-money price, standard Active Safety (EyeSight), looks, 2.0 capacity and AWD. It's not unique though. Bear in mind Honda Sensing and Toyota Safety Sense standard on some PI Vezel & C-HRs. Static - Positive: 1. Ample legroom front and rear, nice extra width over smaller cars 2. Interior materials and build is decently impressive, intuitive infotainment and modern/robust materials. A real improvement for Subaru. Negative: 1. Entry is awkward compared to normal car or SUV. High car floor and low roof (Impreza low roof) means you lift your leg + bend down at the same time. You only do one of either for a car or SUV. 2. Short rear seatback 3. Impreza hatch tailgate opening is high - higher XV makes access even harder. You will struggle to load heavy luggage without scratching the bumper. 4. Boot is only 380 litres vs 338 litres of smaller HRV 5. No spare tyre Driving: 1. Initially smooth CVT, seamless. But jerky at low speeds/manouevring 2. Decent torque off the line, but expected for 2.0NA. 3. Revving to 3k 4. Less body roll when u-turning than expected. More confidence-inspiring 5. Despite double wishbone rear, suspension is jarringly stiff. High ride height and big profile, but ride is as hard in the rear as the low Mazda3 Elegance on low profile 45-section 18 inch tyres.
Read More »


Topic Title
Replies
Last Action