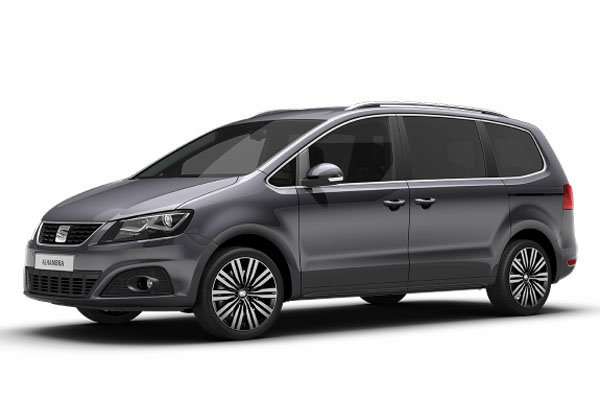 Distributor
Contact
Built in
User Ratings
Pricelist
16-Jun Pricelist
| | | |
| --- | --- | --- |
| $189,088 | | |

-
14.9km/L
148 bhp
6-speed (A) DSG

| | | |
| --- | --- | --- |
| $194,088 | | |

$17,300 /yr
13.6km/L
217 bhp
6-speed (A) DSG
Price updated 16-Jun-2022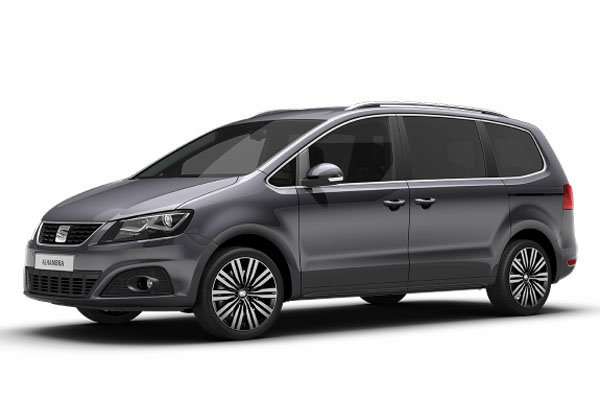 SEAT Alhambra
4.5 stars - based on 3 reviews
What We Like

Big and spacious cabin

Offers a spirited drive

Family-friendly features, such as integrated child seats and child locks activated from the driver's seat

What We Dislike

Interior and exterior feels a little dated


| | |
| --- | --- |
| | Reliable and Comfortable SEAT ALHAMBRA |
Took delivery of this car in late 2017, it is more than 2 years old now. Besides a flat battery which the emergency service of SEAT promptly attended to, I found this car very commendable. The sales person Eamon kept in touch and was helpful with my querries. I am submitting this review as I feel SEAT is a very under appreciated brand and in appreciation of the dedicated help from the Sales staff. Well done ! My wife (who drives the car) and me have found this the best MPV we have ever had.
Read More »
| | |
| --- | --- |
| | One Of The Best 7 Seater MPV In Its Class |
Went to test drive the Alhambra at SEAT showroom during the weekends. First Impressions: - The Alhambra looks compact for a 7-seater MPV. But once you sit in, it becomes very spacious. Excellent designing on their end! - It looks almost exactly the same as VW Sharan. (I understand it is built in the same factory) - A very practical family sized MPV, great for children and adults alike. It has child booster seats, built-in window shades, sliding doors, electric boot door. Test Drive Impressions: - Alhambra comes in either 1.4 or 2.0 (both are turbo engines btw). The SE advised me to test drive the 1.4, his reason is because most of the time I only sit 5 persons in the car and so he advised me that 1.4 is sufficient enough. Also, if I like the 1.4, even if eventually I decide to go for 2.0 I know that it will be better than the 1.4 which I test drove. (Actually now I feel the 1.4 is enough for my requirement, since it is also cheaper, price is $147999 for 1.4). -To my pleasant surprise, the 1.4 Alhambra is very good to drive! The handling is surprisingly good for a car of the size. - The pick up was good, I assume it is due to the 250Nm of torque. - The horsepower is also decent at 150bhp. Conclusion: - I do like the car. Actually I was aiming for the Toyota Previa, and there is also the Prius +... But now after knowing this Alhambra is a better proposition than the former and it is a continental car... I am so tempted to get the latter... I mean its like, everything is better. My family, especially the kids, they like it when they sit in the car. I will strongly consider this.
Read More »
Pretty much the same car as a sharan which is a well built gti mpv with reliable DQ250 wet clutch 6 speed. Has more aggressive styling compared to sharan but lacks a sunroof which is one of the reasons i went for sharan instead
Read More »


Topic Title
Replies
Last Action