Past Car
Models no longer being sold by local distributors.
Model unavailable since Dec 2020
Distributor
Hotline
Built in
Predecessor
Mercedes-Benz E-Class Cabriolet (2013-2016)
Pricelist
11-Jan Pricelist
| | | |
| --- | --- | --- |
| $312,888 (Nov 2020) | | |

13.9km/L
181bhp
9G-Tronic (A)

| | | |
| --- | --- | --- |
| $351,888 (Nov 2019) | | |

13.9km/L
241bhp
9G-Tronic (A)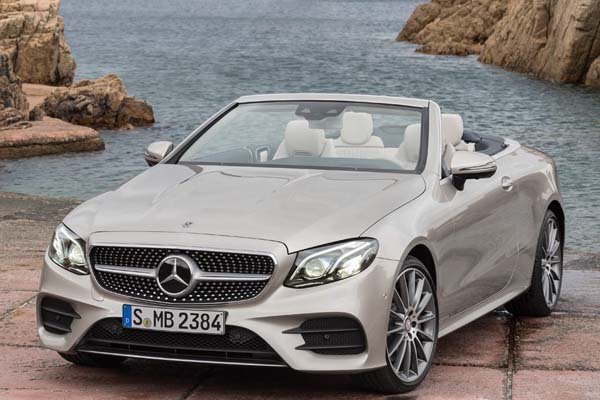 Mercedes-Benz E-Class Cabriolet
3 stars - based on 1 reviews

| | |
| --- | --- |
| Classy but could be much better. My old ... | |
This is a static review at C&C showroom as there is not one for test at the moment and is a comparaison to my 17 year old CLK. The car is really nice inside and out with a real sense of luxury and finishing is superbe. The front seats are extremely comfortable. The rear seat are pretty bad compared to those in the CLK with an almost vertical back. This gives may be extra leg room but this is useless because your rear passengers will not be able to survive in this position for long. Another wierd form factor aspect is the steering wheel that is offset by a few centimeters toward the center of the car. This is really odd at stand still and could feel pretty uncomfortable while driving. The last thing I would complain of is how high the side of the car is from the driving position. You feel like burried in the car and there is no way you can drive with the arm casually resting on top of the door, so uncool! Overall the C class cabriolet looks like a better proposition. The extra size of the E does not serve much purpose and for almost the same price you can get an AMG43 or save a lot of money.
Read More »


Topic Title
Replies
Last Action