Distributor
Hotline
Built in
Pricelist
24-Jul Pricelist
| | | |
| --- | --- | --- |
| $116,500 | | |

-
16.6km/L
129 bhp
8-speed (A)
Price updated 24-Jul-2021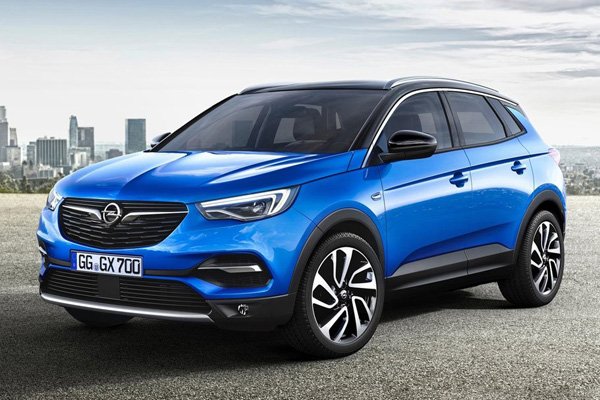 Opel Grandland X
4 stars - based on 3 reviews


| | |
| --- | --- |
| | Design and well equipment, |
Love this car after 1km drive.. Especially the dancing light when starting the car.. It is so cool .. The adaptive auto light make drive in dark area a real advantage.. It is really cool ! Https://www.Youtube.Com/watch?V=owyhVex_2Bc other feature like handfree auto tailgate ( good for my wife getting groceries , anti head collusion , auto parking featues.. Well i use to think i dont need all this kind of feature, why i need to get it.. But after i got it.. I feel cool.. After all we are paying the highest car price on earth.. Why not maximise it !
Read More »
First time owning a continental. Had the Grandland X for almost a year. When it was first launch in March 2018, I have already been looking for a replacement for my Japanese MPV. Those were the days where SUV are the in-thing especially conti ones. Narrowed down to the Pug 3008 and the Grandland X. Both using the same platform under PSA group literally with the same engine and gearbox. I choose the Grandland X over the Pug 3008. Test drove twice with the second time with wife and kid behind. Did u-turn and high speed cornering without much rolling that causes uncomfortable feeling to my passengers. Had been looking for a new car having in mind that I need traditional torque converter. Had bad experience with CVT. Still can't accept the 7-speed DSG. Ended up with this beautiful features packed German SUV. Buying experience was a breeze. With much car buying experience, it is important to know and consider selling price, COE level and VES rebates/surcharge of the car. When i bought the car in May 2018, it came with a VES banding of neutral. 4 bids guaranteed COE but I got it on the first one. Car delivered in 2 weeks from the day I booked. Smooth transaction and experience with the SE was great!
Read More »
| | |
| --- | --- |
| | Design and well equipment, |
Happen to drp by just for a walk then saw this car ! Spacious then Quashai , sporty look. Solid feel. Ref to spec .. FC 18km !! Wah.. Real bo !! High torque make it good for city driving. Tested drive the car and feel in love.. They zoom down to BMW and Harrier .. Different category.. But price very close ! the test drive ride is nice , feature line safety is good.. Side parking assist.. Well good to have but will need to test more on it.. Especially for new driver.. I find it parked abit outside from side kerb.. Only lack front collosion auto slow down ! Jigh OMV and lighter weight of this SUV hopefully can contribute to better FC. 19" Sport rim! Friece looking ..So far other come with only 17/18".. As it original.. So the arm shaft is cater for 19" Weight.. Unlike if we do self upgrade.. Some arm shaft may not able to take the load impact..!
Read More »


Topic Title
Replies
Last Action
Opel Grandland X
138
21-Jun-2021

Above discussions are extracted from MyCarForum.com
You may login to MyCarForum using your sgCarMart username & password.